Aladdin Sane Mosaic/Painting (1 of 1 Worldwide)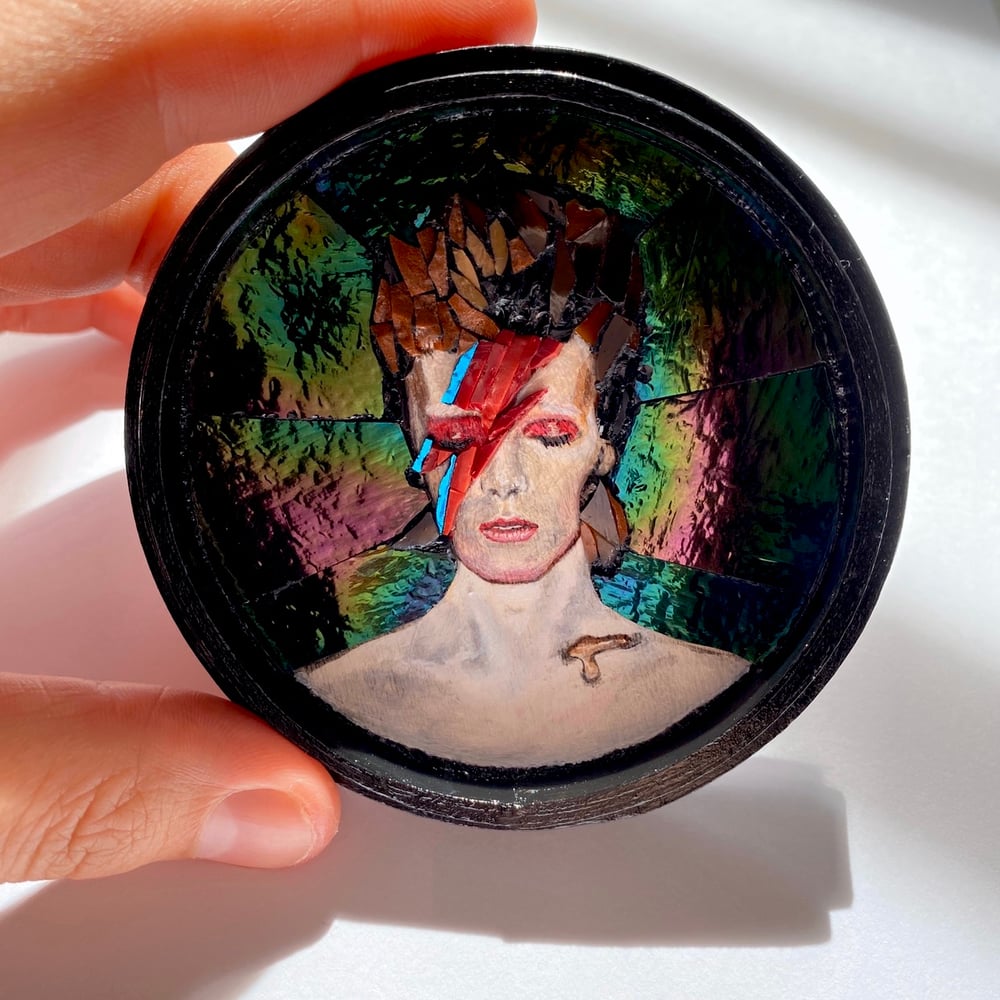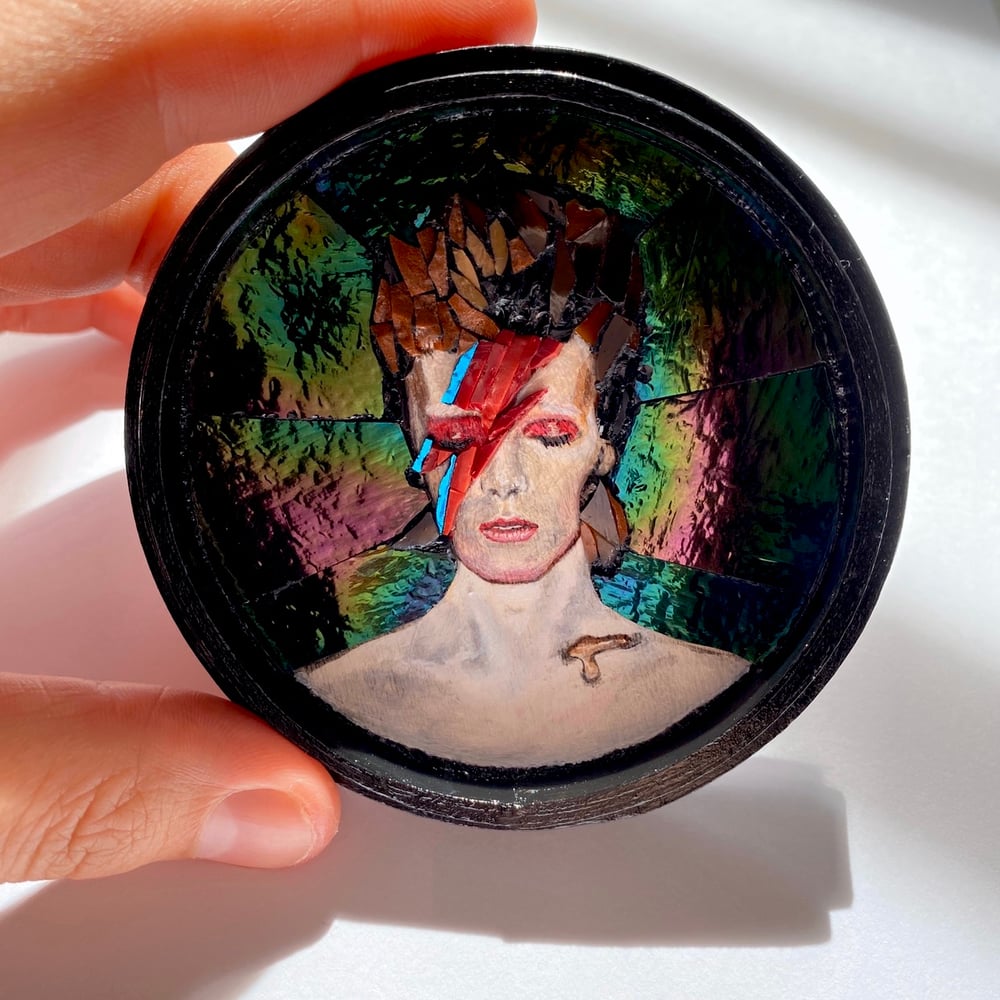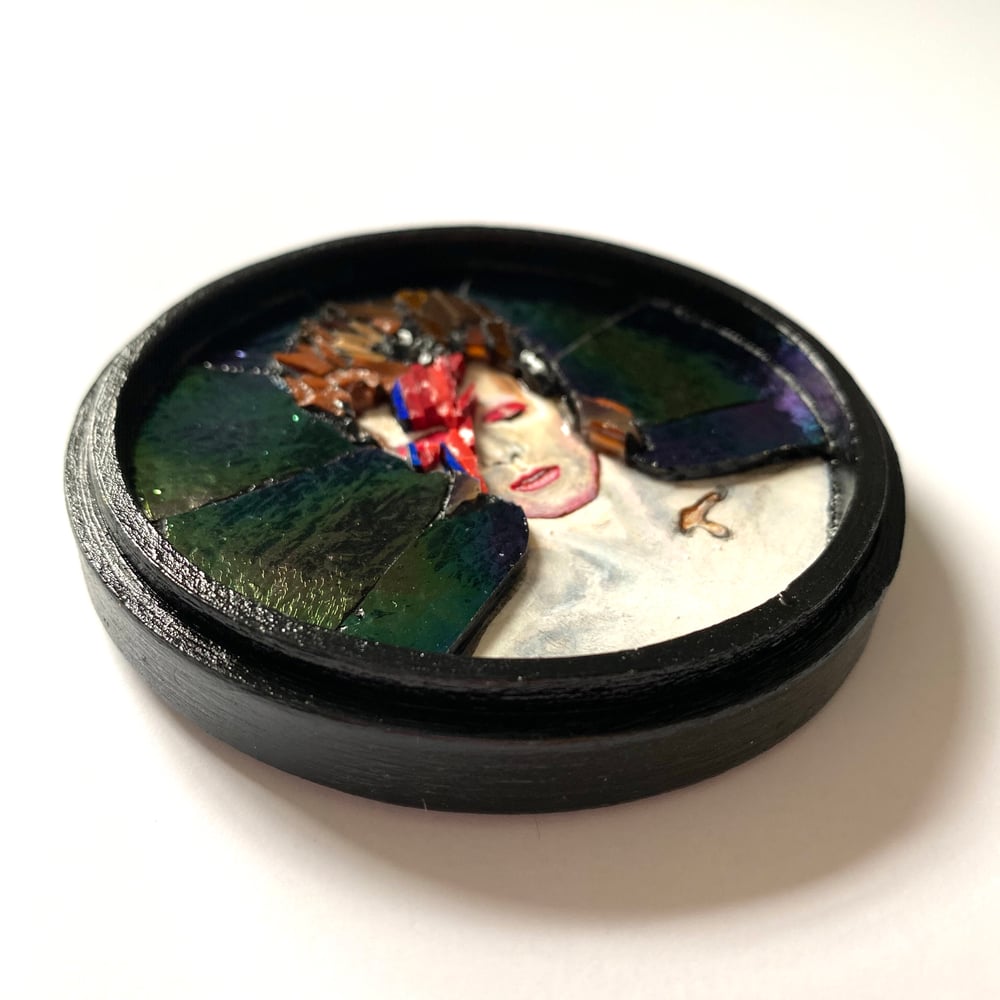 David Bowie portrait'
Artist - Maria Vud @old_town_mosaic_art
Inspired by one of the most famous photographs by photographer Brian Duffy, taken for the cover of the pop icon's album Aladdin Sane.
- This one of a kind mixed media piece measures 3.2in in diameter.
- It's hand painted on wood, surrounded by mosaic composed of hand cut stained and iridescent glass, in a handmade painted wood frame.
- This piece took roughly 12 hours to create.
- Signed on the back.
- It is ready to hang.
FREE WORLDWIDE SHIPPING!