Silver Resin 'Flash' Antique Effect - David Bowie Sculpture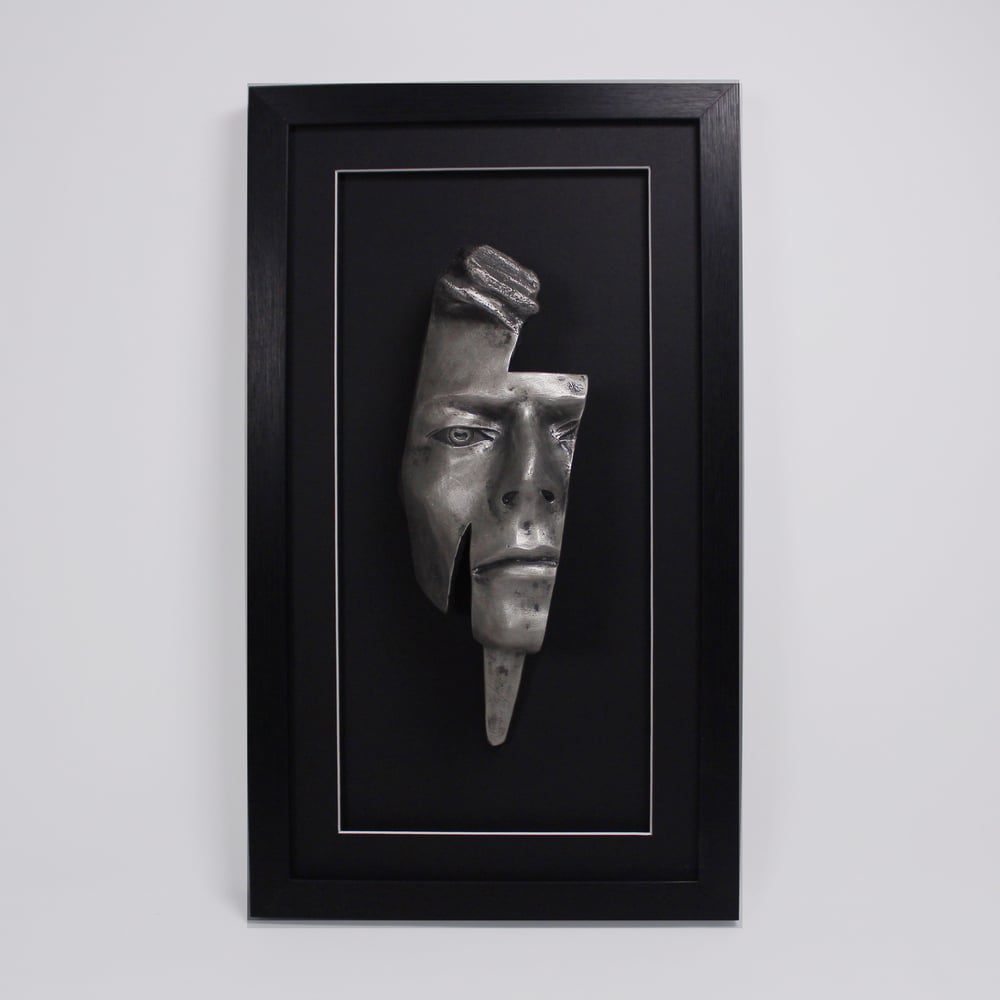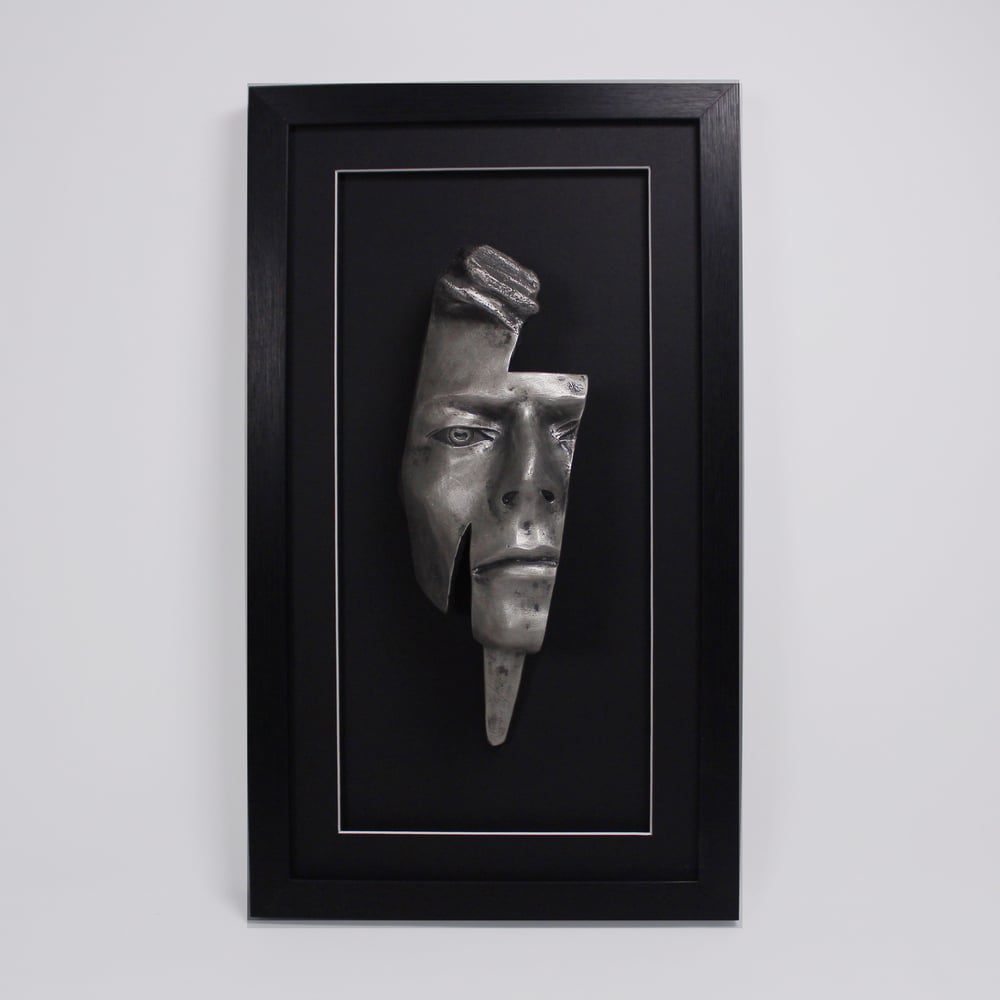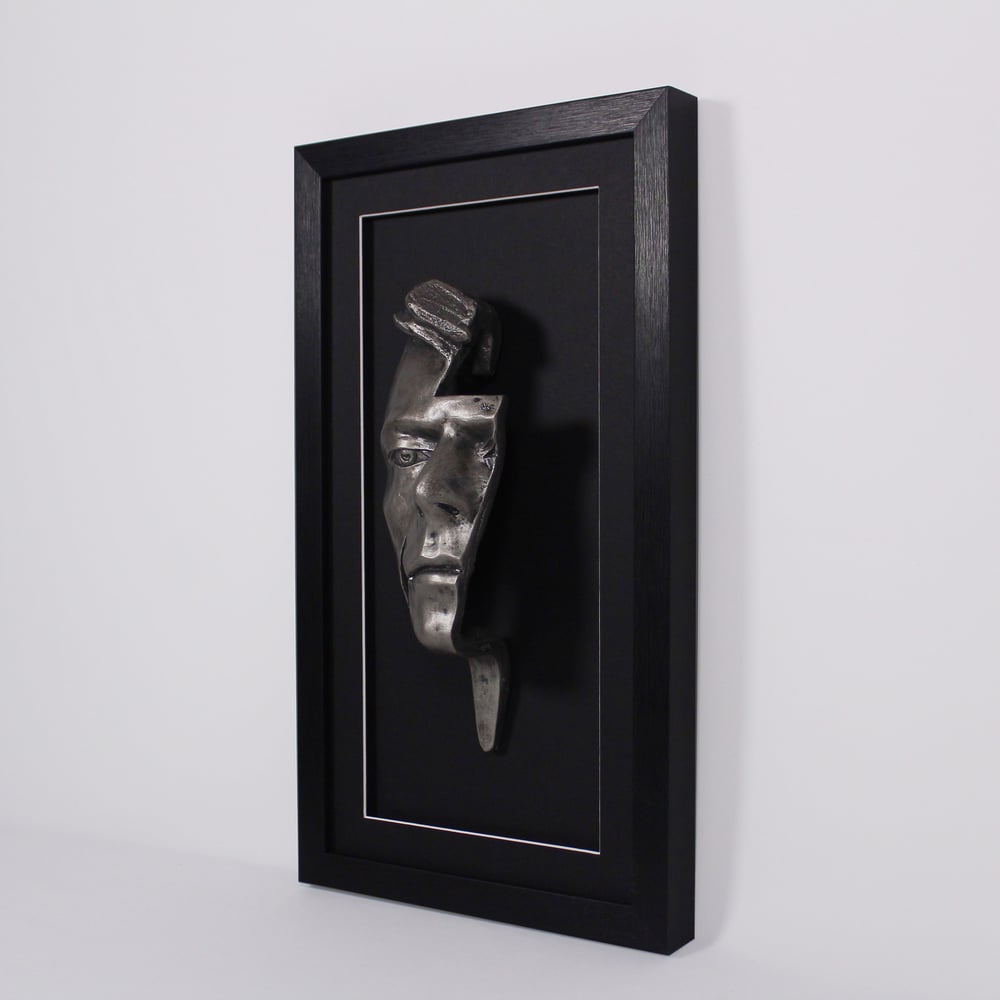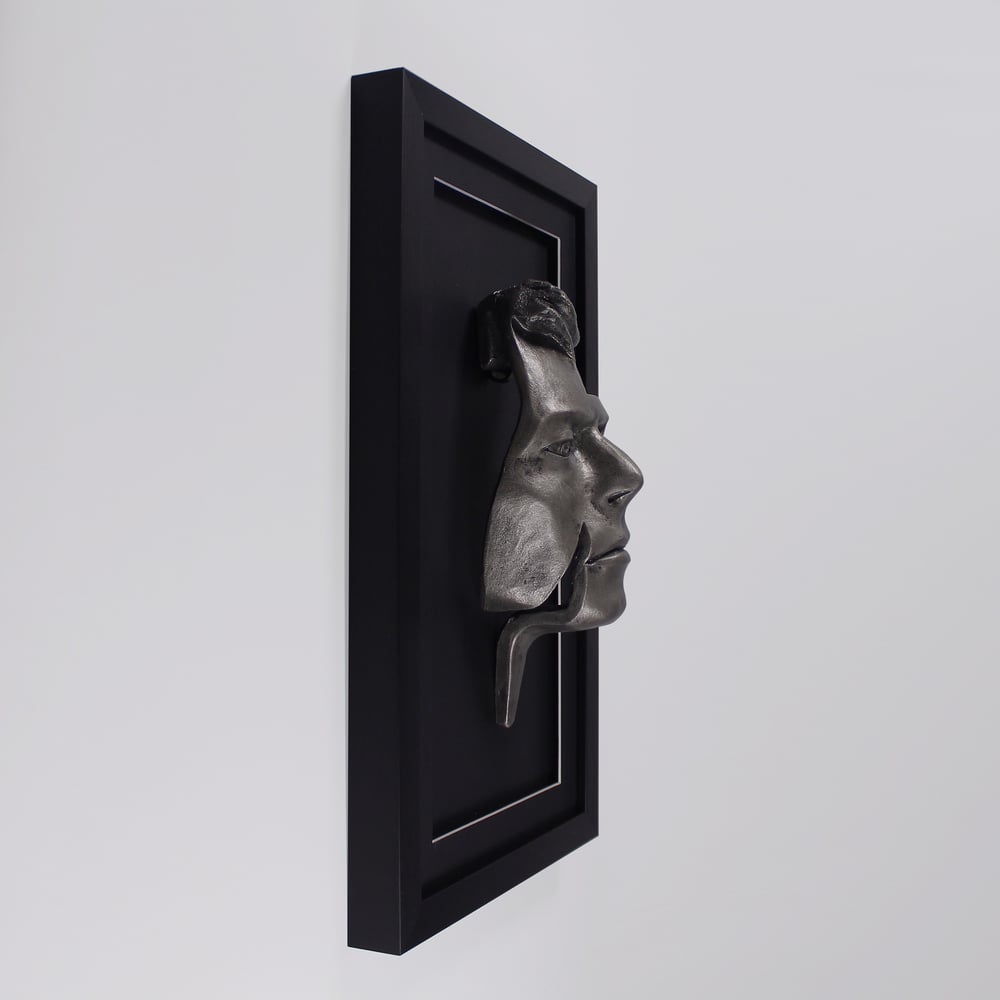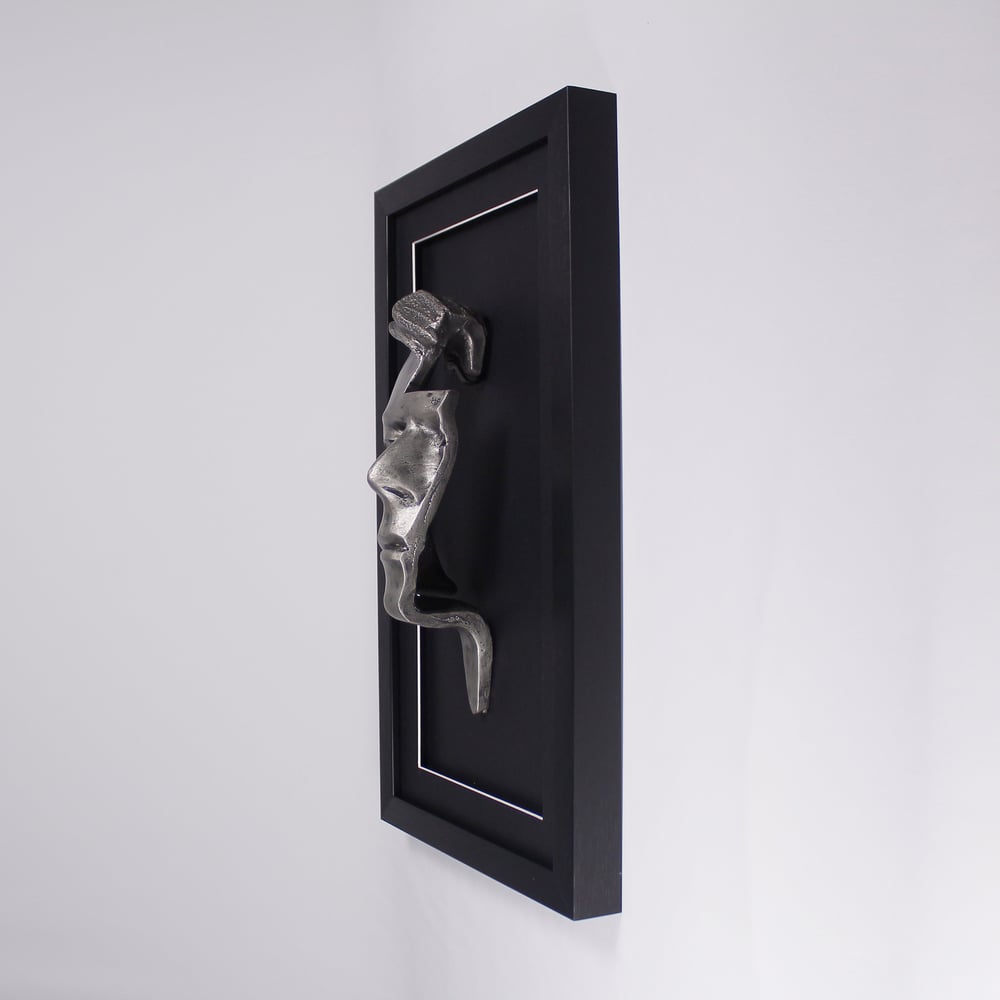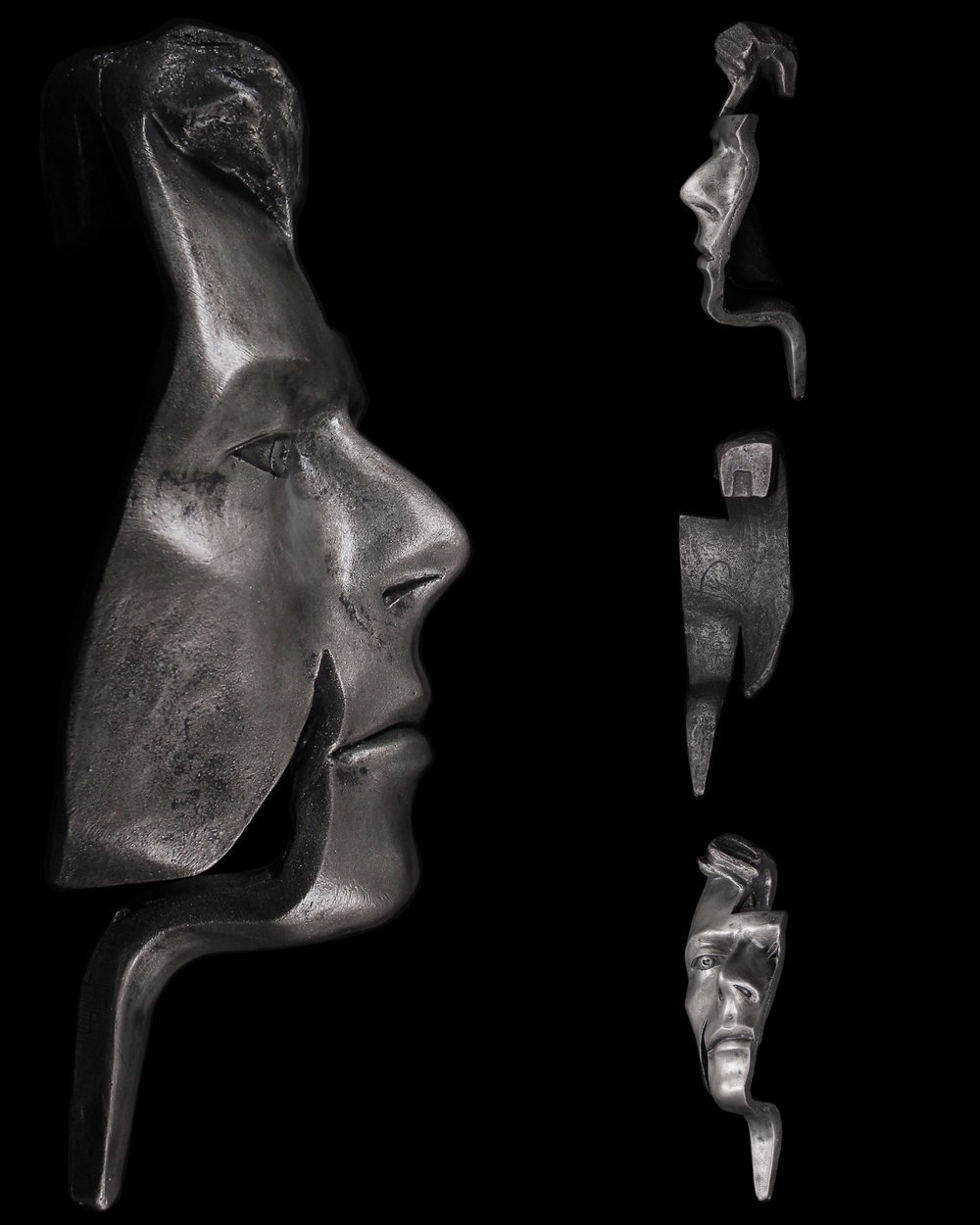 Introducing our NEW Resin 'Flash' Sculptures
We thought it was time to put a new spin on this sculpture, also making it affordable to those who have always wanted to own a sculpture by Maria Primolan.
This popular face sculpture is inspired by David Bowie and it comes framed and ready to display, a perfect additon to the collection of any Bowie fan.
Artist - Maria Primolan @mariaprimolansculptor
These are copies of the original white clay version of the 'Flash' sculpture, we have been able to experiment with different colours and finishes on the resin material to achieve a unique final product which is hard to get using clay.
This listing is for the Antique Silver Finish (pictured)
4 Colours Options Available in Hand Painted Resin.
Gold - Antique or Metallic Finish
Silver - Antique or Metallic Finish
Custom Colour- Contact us if you want something special, we have experimented with many colour options including Red/Blue.
Each piece is slightly different, when the resin is poured into the mold they all form different marks on the surface and the weight of each piece differs slightly. As each is finished by hand the paint work on each also differs so your sculpture will be different to the next one made.
Maria's signature is engraved on the back of each sculpture, we are also going to be producing a certificate for each piece sold.
The sculpture is inspired by the lighting bolt 'Flash' on Bowies face for the Aladdin Sane cover photos taken by Brian Duffy in 1973.
Dimensions of Resin Sculpture - 24 x 8 x 8 cm
Frame - 41.2 x 23.6 x 3 cm
Sculpture + Frame - 41.2 x 23.6 x 10 cm
Average Weight of Sculpture - 340 grams
Frame - 985 grams
Black rectangular deep box frame custom made with a black metal hook to hang the sculpture, making a perfect wall display.
Each sculpture is packed in a double walled cardboard box with bubble wrap/polystyrene and is carefully packed to send Worldwide by courier.
Shipping Worldwide from the United Kingdom. Frames are made to order so allow us 5 days to complete this with our frame maker.
Shipping Costs-
United Kingdom - £8
Europe- £25-£45
United States- £45
Rest Of World- £60
Customs charges may apply depending on your countries import regulations.
If you have any questions about possible customs charges feel free to email - [email protected]
DM @davidbowiereal on Instagram or use the 'Contact' page for more information!