Mixtape Jumbo Pouch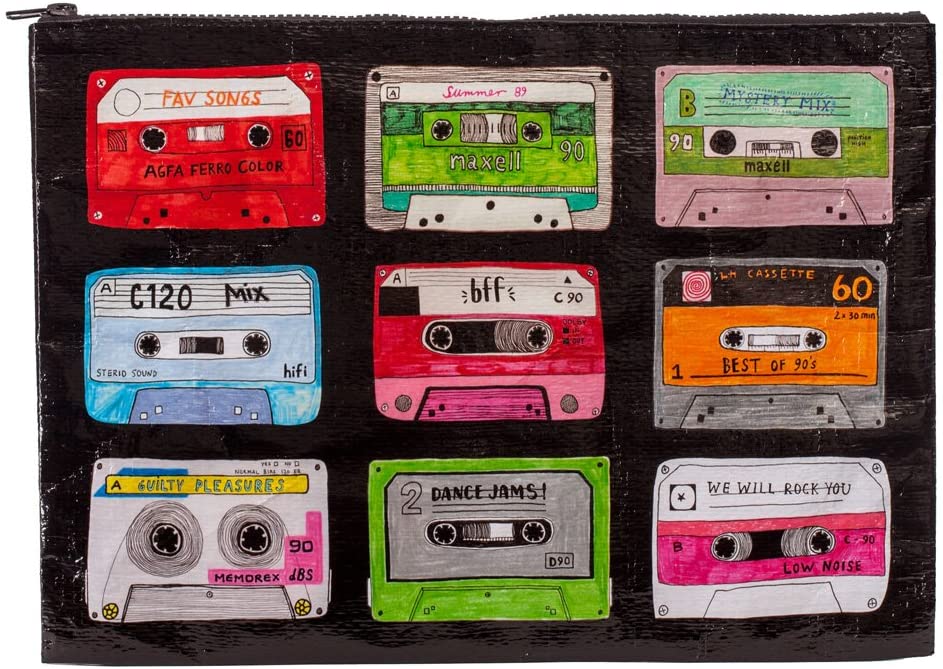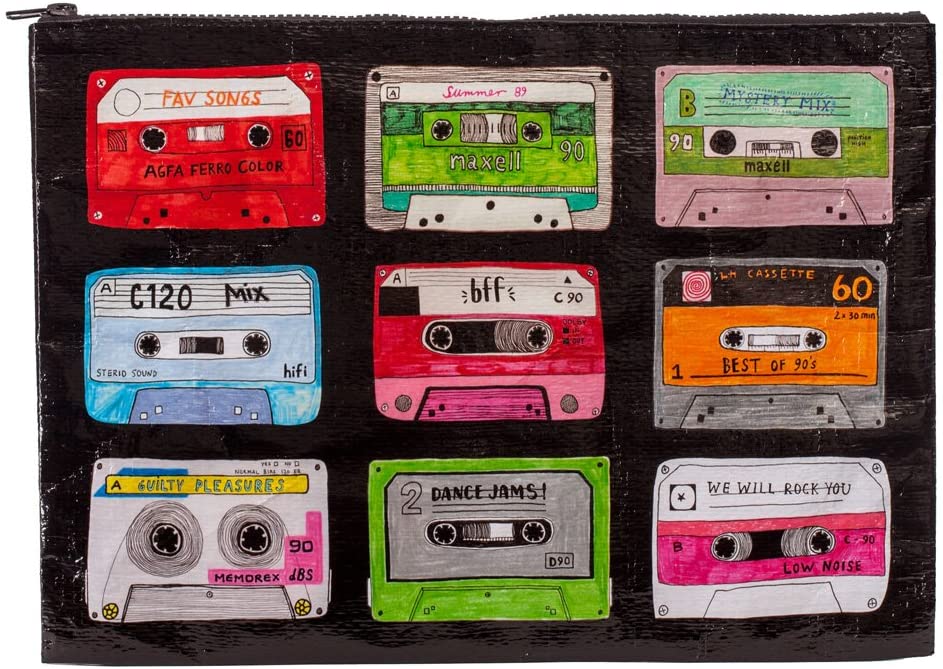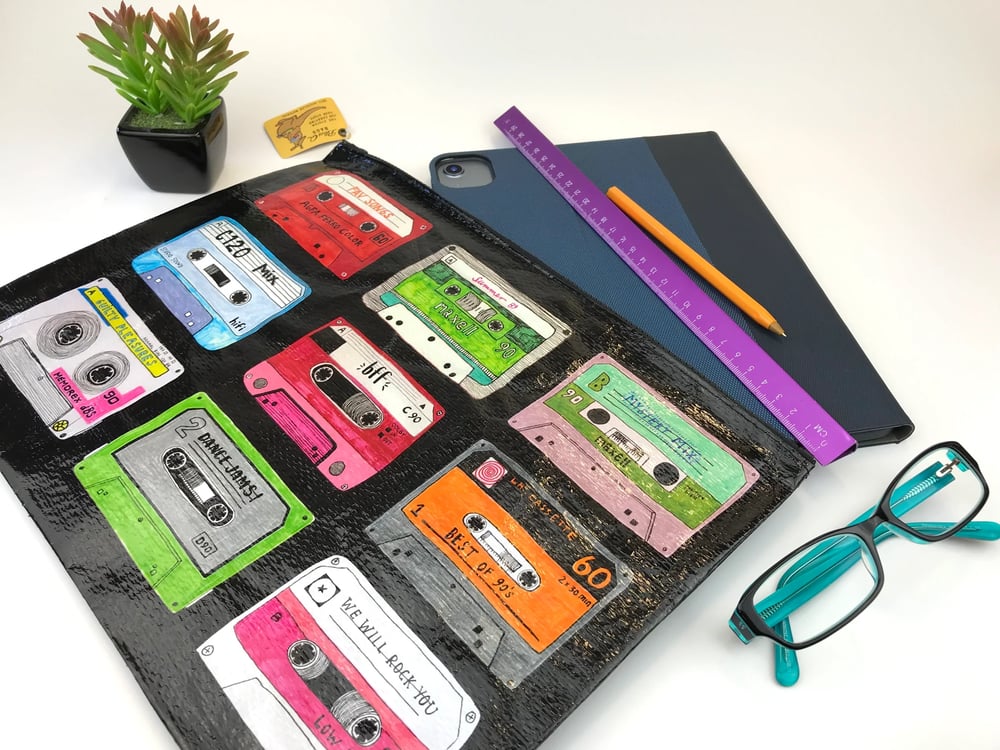 With our Retro Mixtape Jumbo Pouch, getting wound up about losing stuff in your giant bag is a thing of past!
If you're a child of the 70's or 80's you'll know that mixtapes were life. They were essential in capturing your fav songs off the radio, making illegal bootlegs copies of your friends records, tapes, or cds or setting the mood for an upcoming event; sharing your unspoken feelings to your crush or getting the party started. This pouch features a mixed bag of emotions and nostalgia:
Fav Songs, C120 Mix, Guilty Pleasures, Summer, bff, Dance Jams, Mystery Mix, Best of 90's, We Will Rock You, Get Psyched, B-Sides, D-C60, Saddest Songs Ever, Loud Mix, Recording of Grandma Singing, Monday Morning Mix, Road Trip, Party
Rather than stashing this old school cool bag away in a larger purse, backpack, or messenger, it actually makes for a hella cool clutch. It's a good size to stash your collection of makeup, wallet, keys, and other tiny treasures you typically carry in your purse. Or maybe you'll to decide to carry papers, pencils, highlighters, and sharpies to and fro.
Measures approximately 10.25 inches tall x 13.75 inches wide x 1 inch deep.
Our Retro Mixtape Jumbo Pouch is a fun gift for music lovers.
Blue Q are proud designers and manufacturers of life-improving, joy-bringing products with ethics at their core. 1% of the sale of Blue Q bags supports environmental initiatives around the globe.
Shipping Worldwide!
UK Shipping 1-2 Working days
Europe 5-7 working days
Rest of World 10-14 working days
This Item is Shipped from the United Kingdom, due to new Brexit rules you may have additional customs fees to pay if you order from the EU, we are not liable for covering these import charges.