"Under Pressure" Freddie and Bowie Print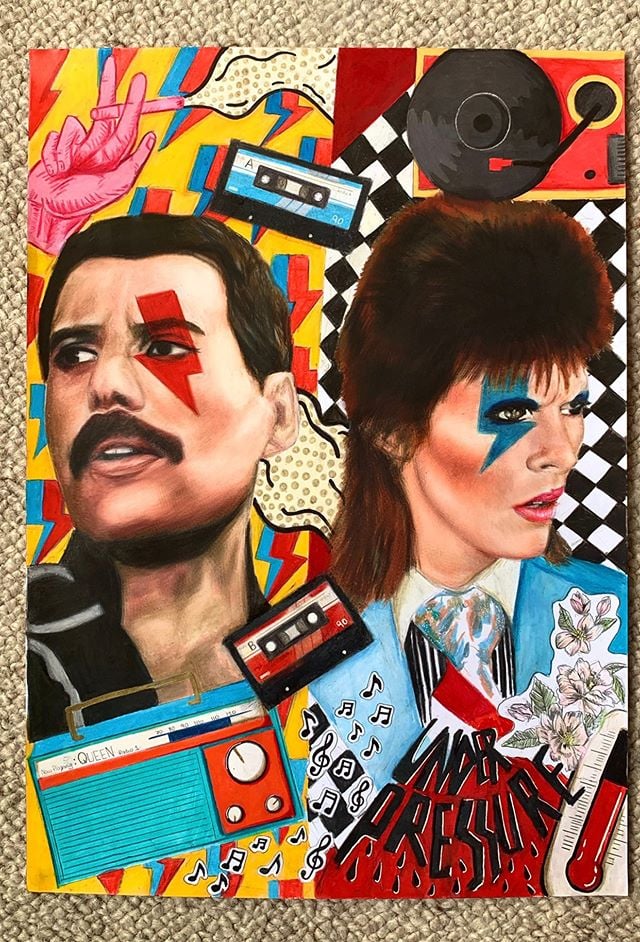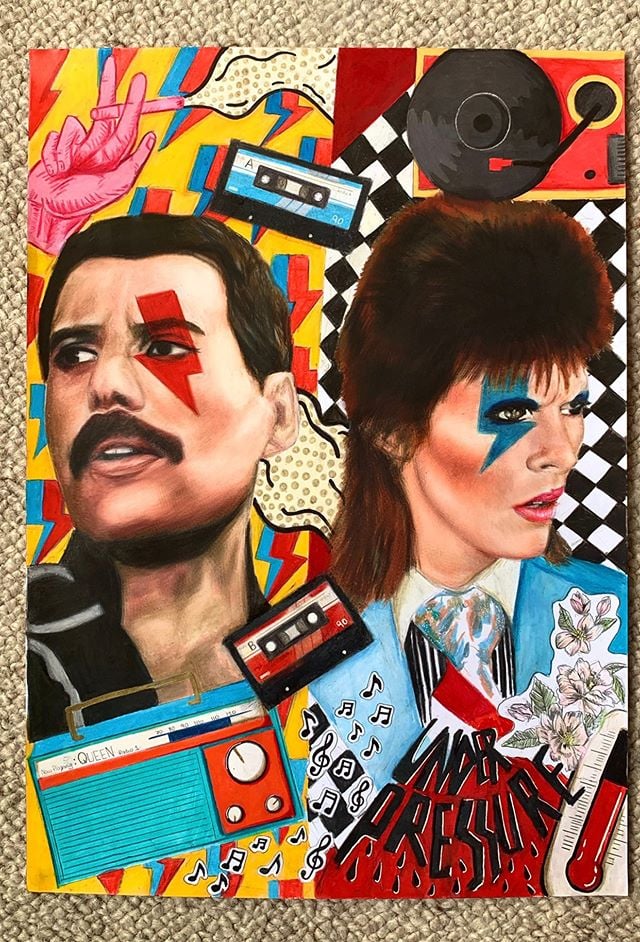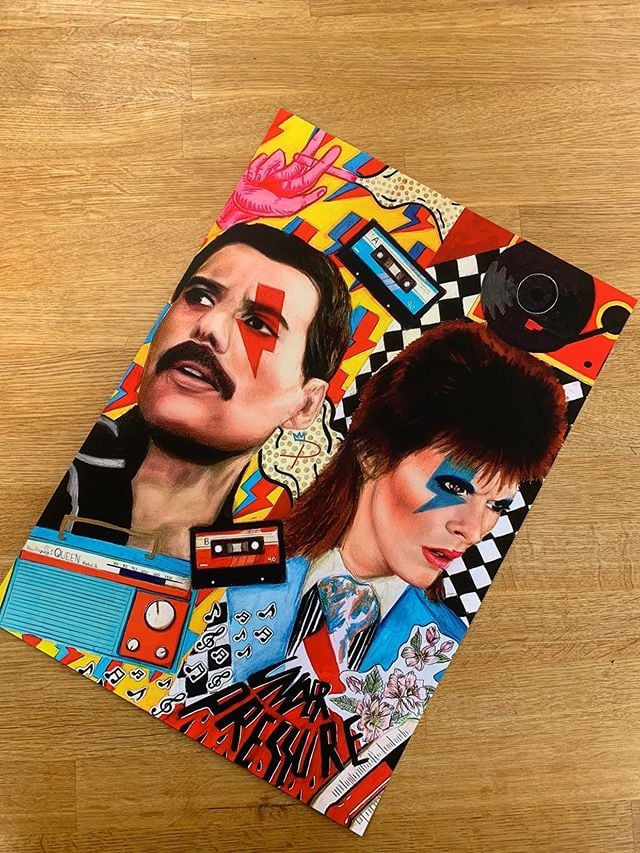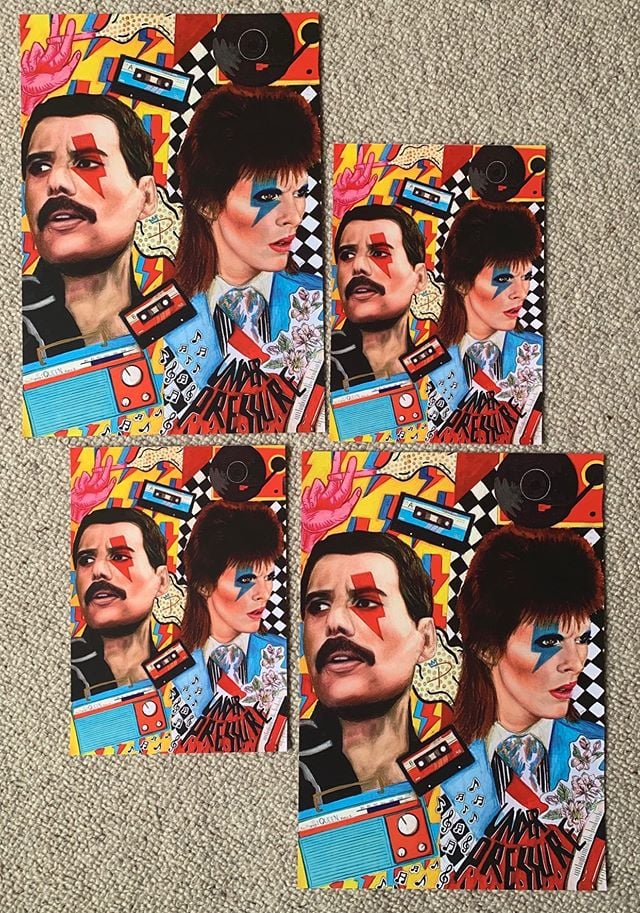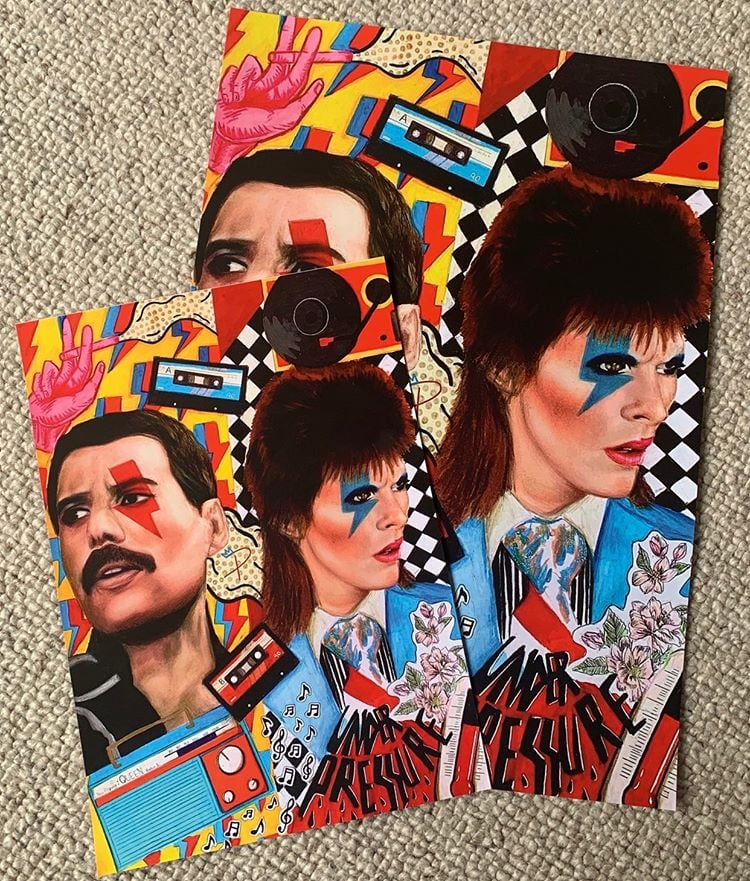 "Under pressure". Freddie and Bowie coloured pencil artwork by @papaver.art
An extravagant background such as this was only fitting for these two icons 🎹🎸. -Prismacolor pencils + marker base.
Featured on @davidbowiereal Instagram where it reached a Worldwide audience.
With such demand for Prints of this piece it was only right that we collaborate to bring you both A4 and A3 prints.
Quality-
The prints are 300gsm, silk paper with soft touch lamination.
Each one will be signed and have a compliments slip.
The original drawing is also A3 on Canson Bristol XL 180gsm.
Size-
£15 A4 Prints- 210 × 297 mm or 8.3 × 11.7 inches
£20 A3 Prints- 297 × 420 mm or 11.7 × 16.5 inches
A3 Original - 297 × 420 mm or 11.7 × 16.5 inches
DM / Use our Contact Page To Purchase the Original!
Worldwide Shipping sent out by the Artist who personally signs and packs each print!