Blackstar and Lightning Bolt Badge Set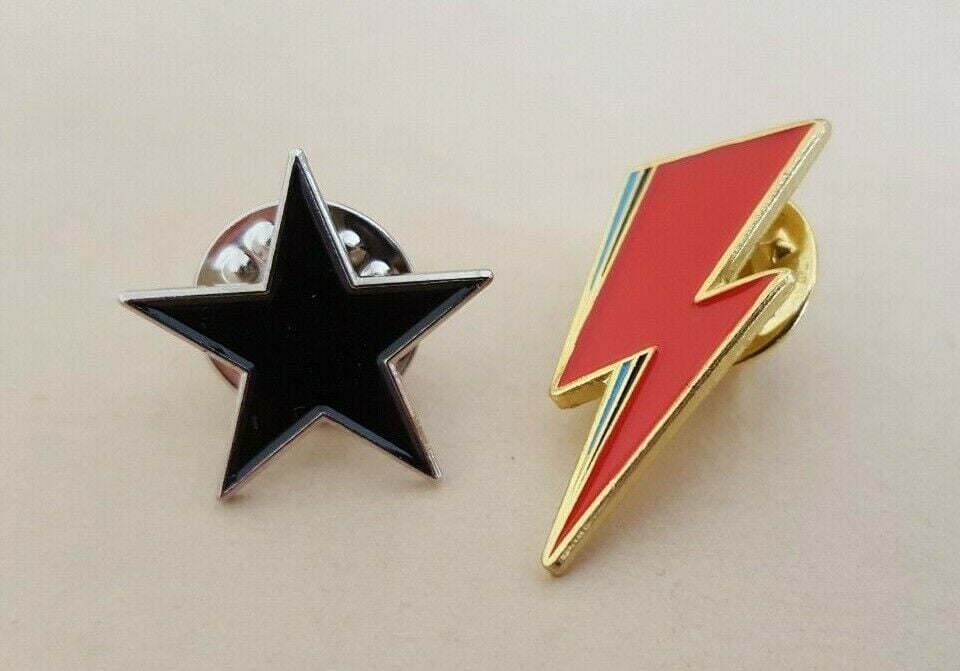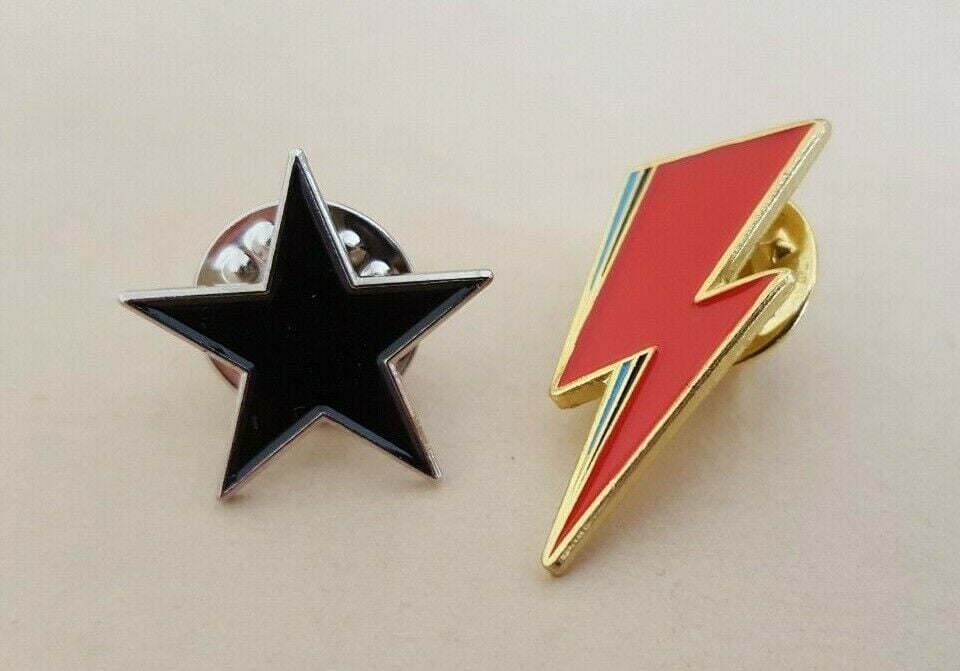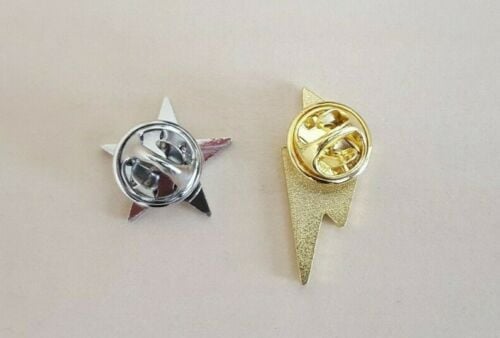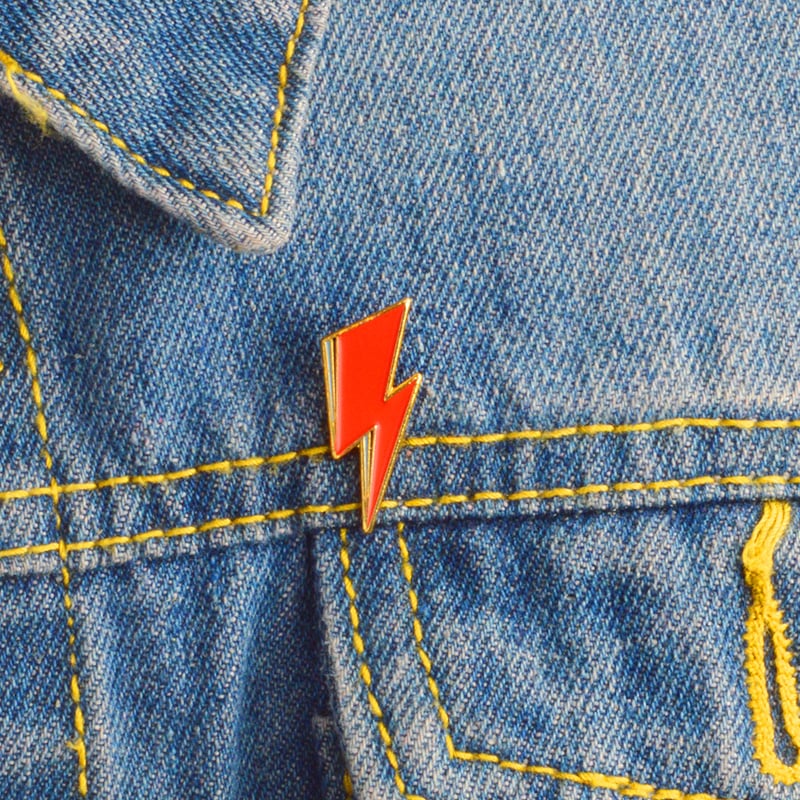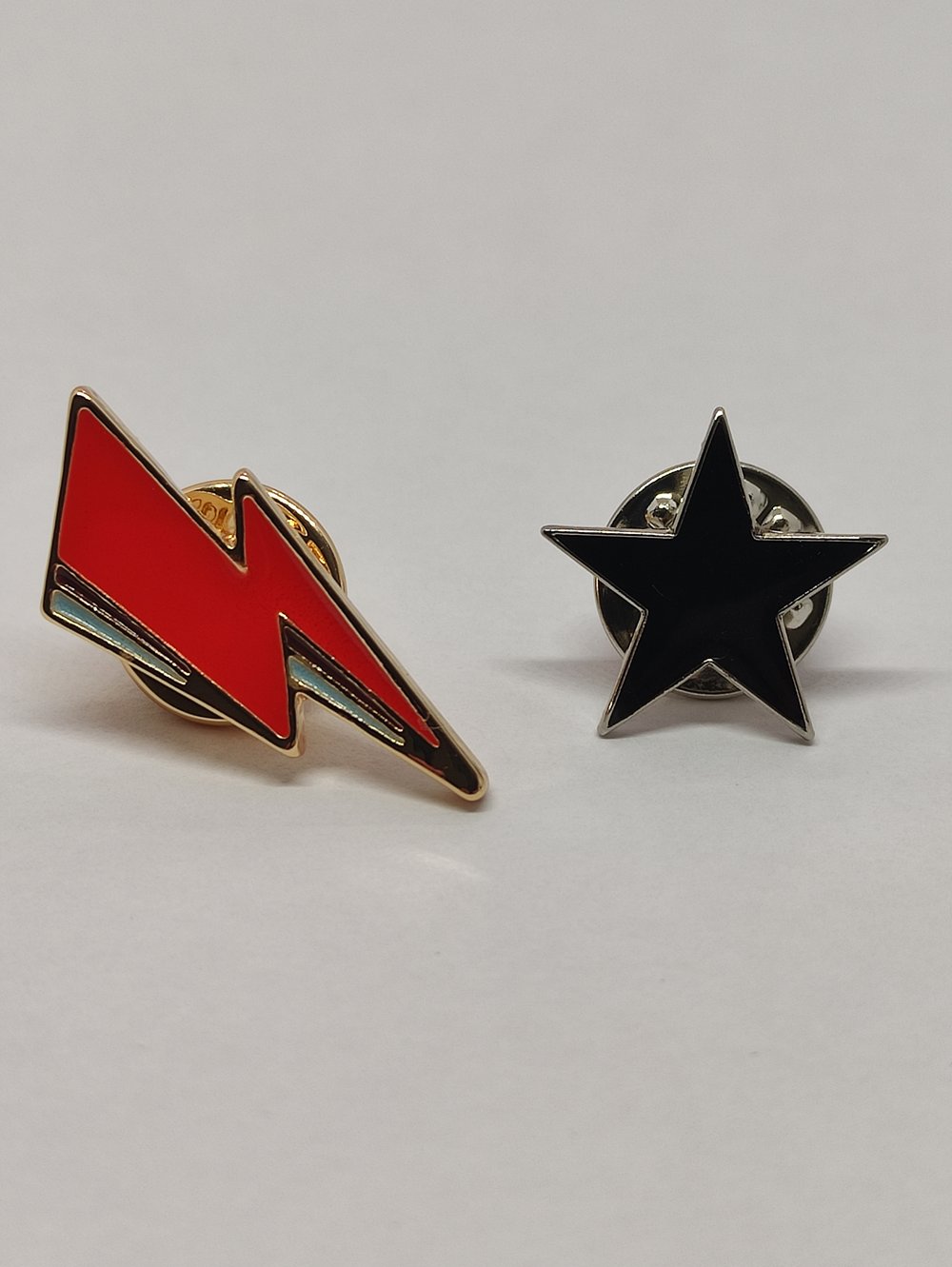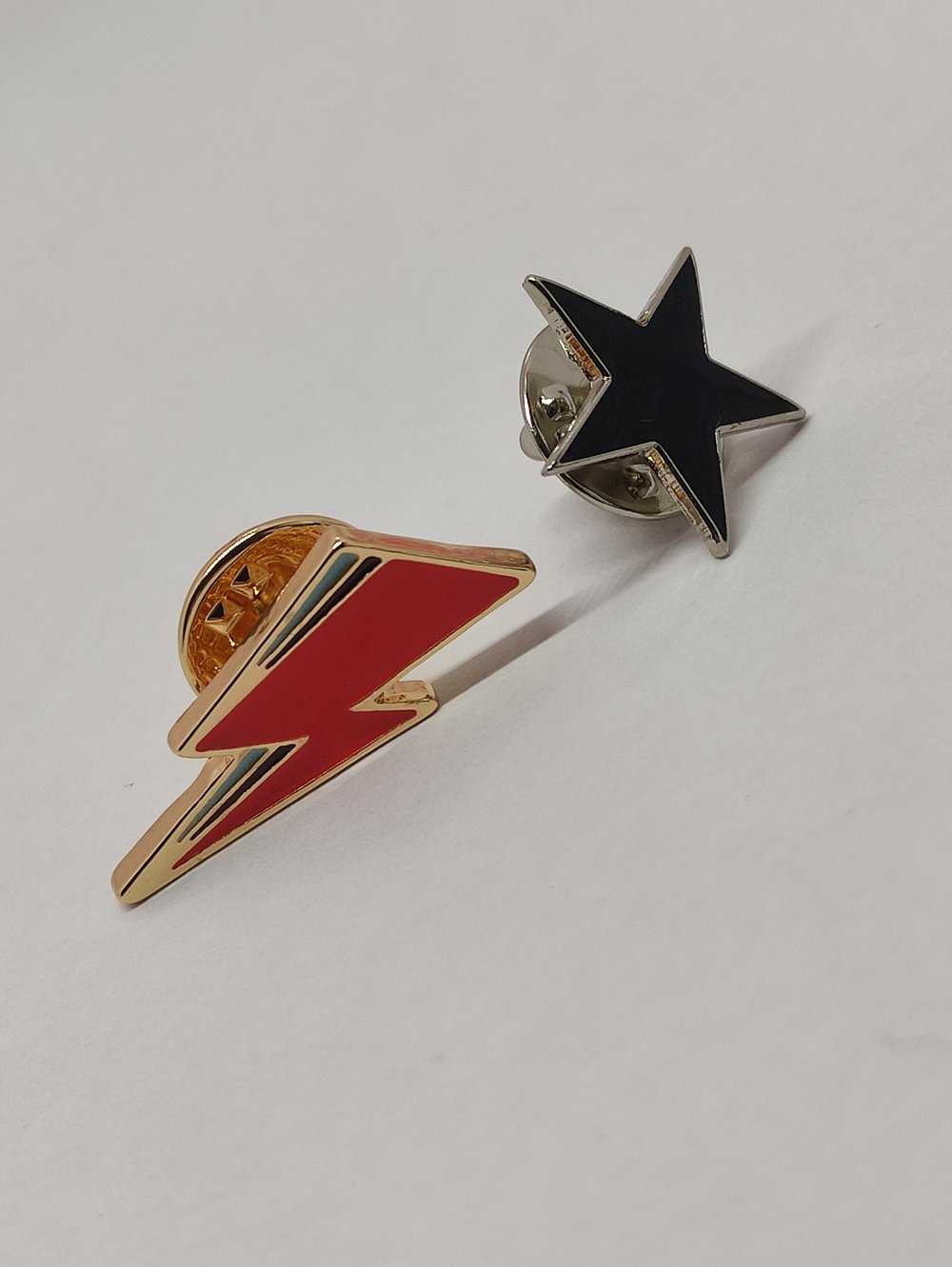 Iconic David Bowie lightning bolt and Blackstar Badge Set.
Packed with love in a small Black Felt pouch.
Sizes-
Black Star: 1.8cm diameter
Lightning Bolt: 1.1cm x 2.2cm
The original Aladdin Sane album was released in 1973 and the cover of the LP featuring a lightning bolt across Bowie's face has become an iconic image, featuring on T-shirts and other memorabilia since it was first released.
It's great to wear on your lapel, on a hat, school bags, pencil case, pocket flaps, backpacks or anywhere else that needs a splash of colour.
The brooch is made from a strong metal alloy and the enamel colours of the lighting bolt are vivid and outlined in gold so they're nicely eye catching.
It's lightweight and looks cute.
The brooch is small enough to be discreet if that's how you prefer to wear it. The pin is sturdy enough to be pressed through most materials, being careful you don't press them through yourself of course.
UK Shipping 1-2 Working days
Shipping Costs-
United Kingdom- £2.50
International- £3.50+
Europe 5-7 working days
Rest of World 10-14 working days
This Item is Shipped from the United Kingdom, due to new Brexit rules you may have additional customs fees to pay if you order from the EU, we are not liable for covering these import charges.