David Bowie 'The Blind Prophet'- Full Head + Bust Sculpture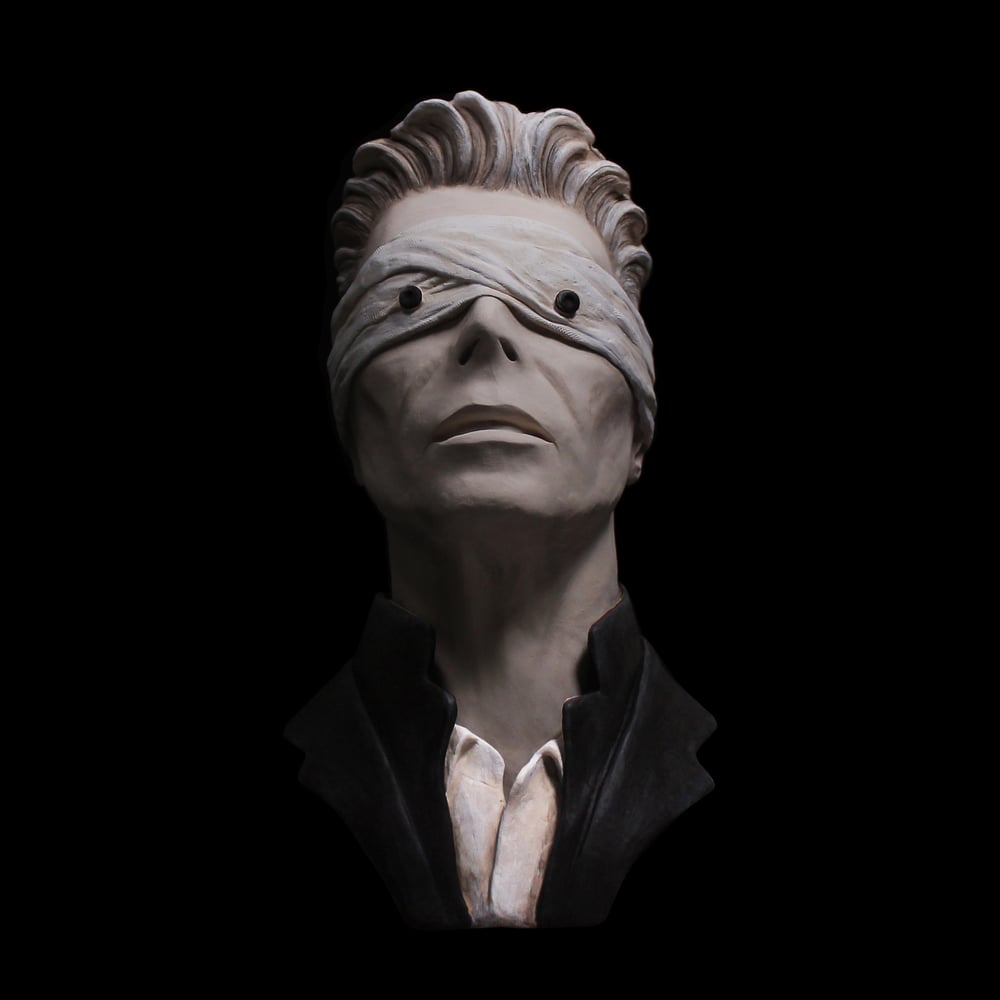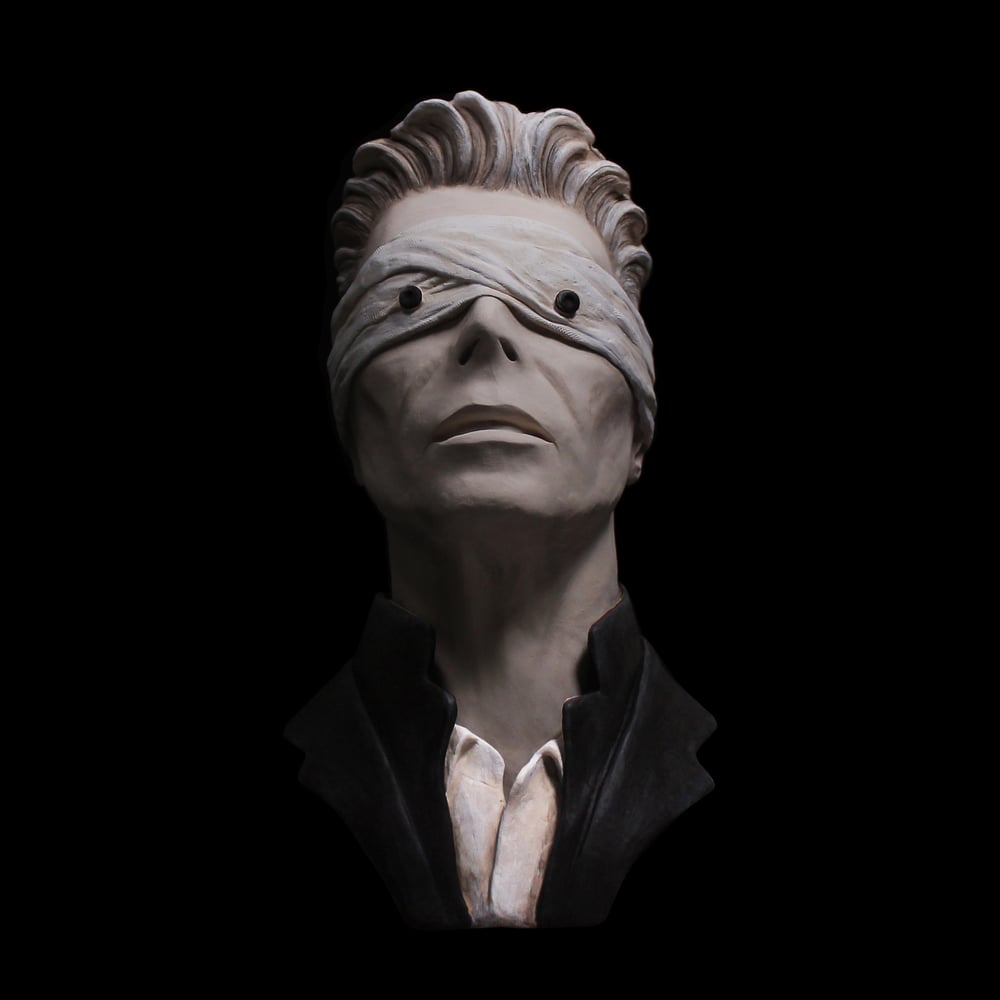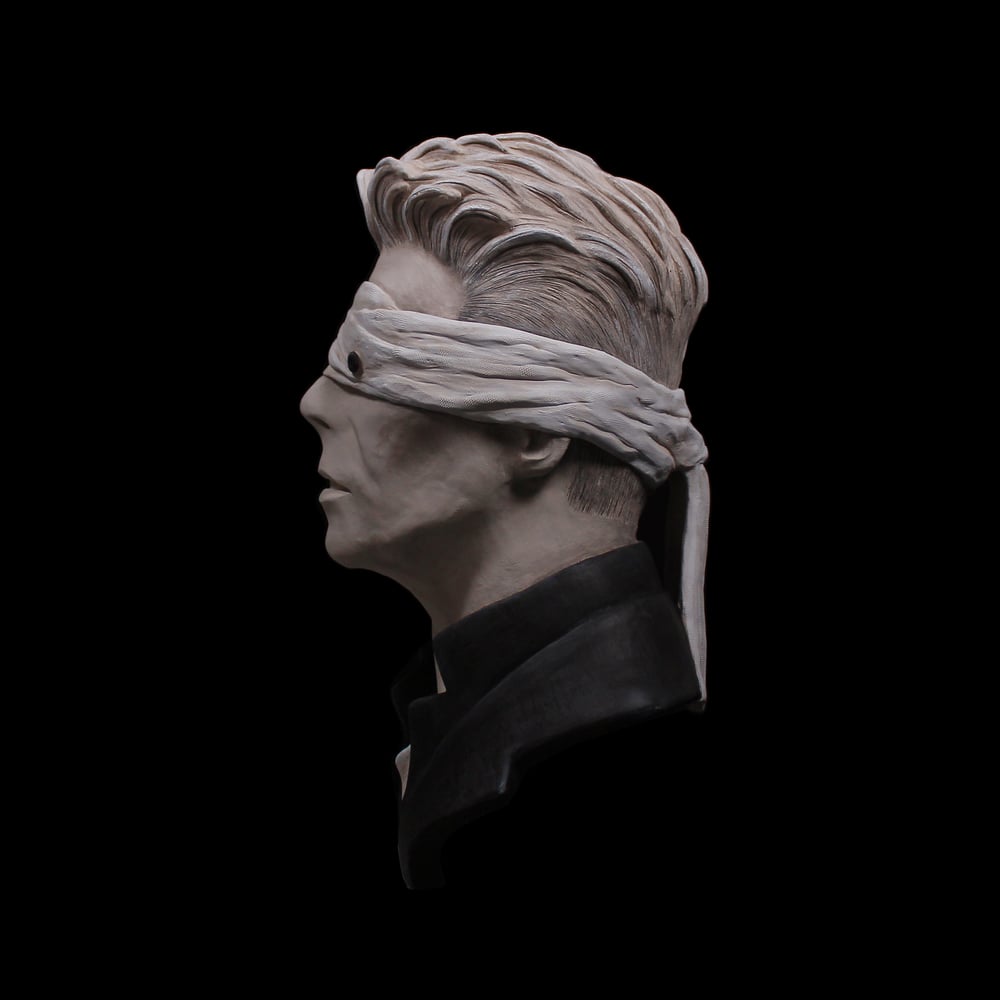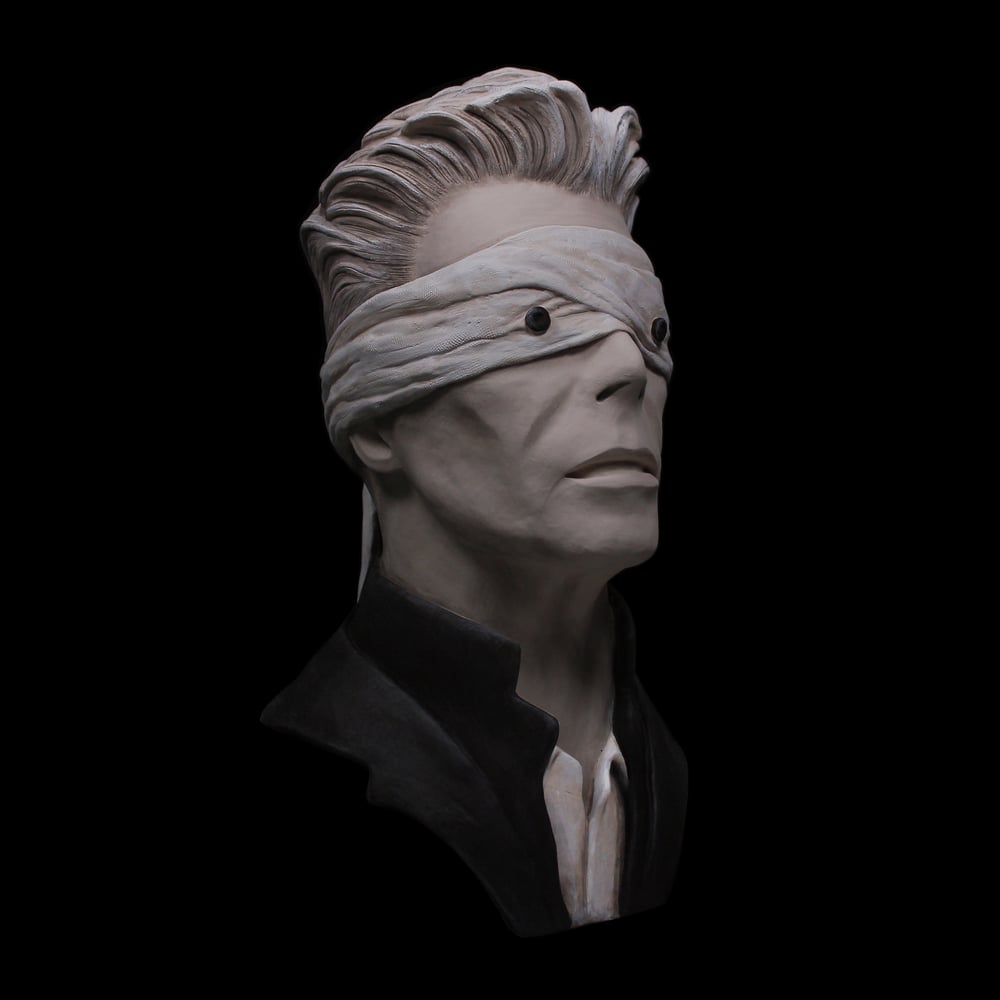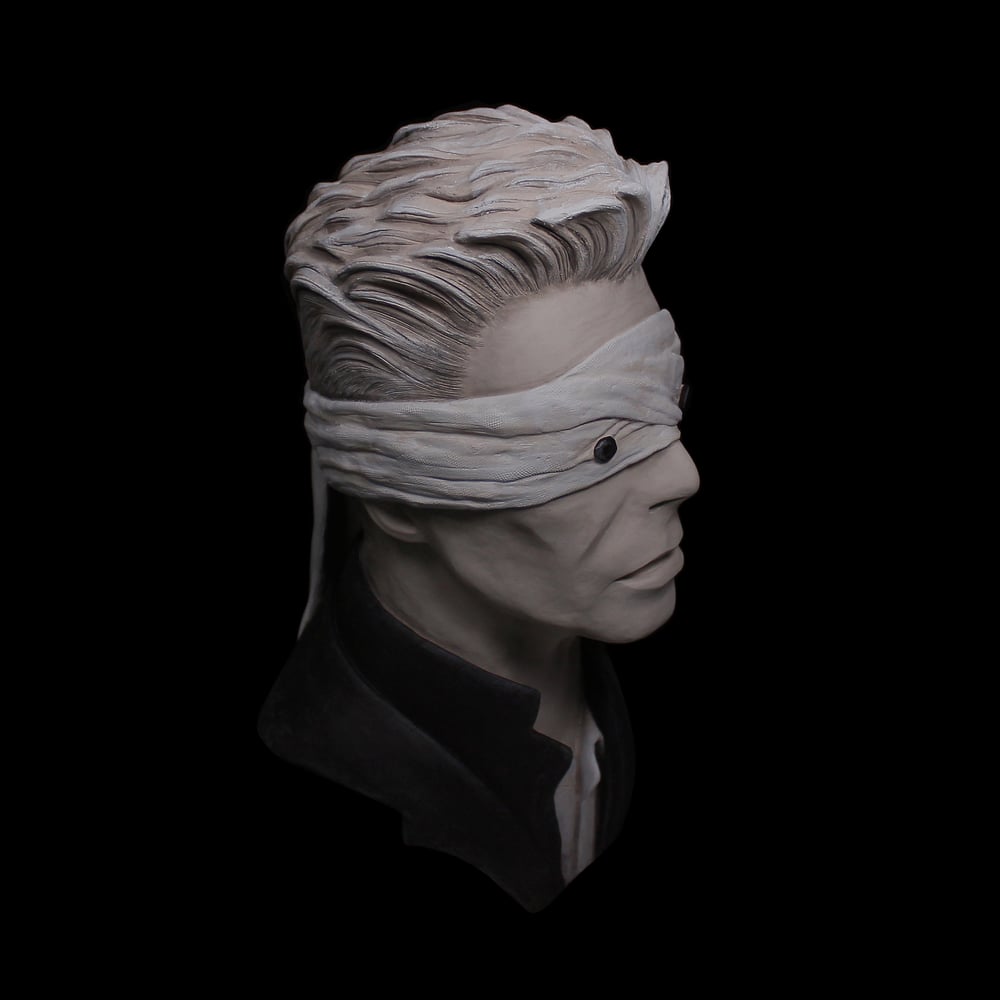 Full Head and Bust version of the bestselling Sculpture 'The Blind Prophet'. This is the largest piece available dispaying Bowies final persona in full 360.
The sculpture is made with white clay, Maria has added great detail to the bandages, hair and skin. The button eyes are painted black in a sharp contrast to the lighter bandages which are tied in a knot at the back and hang low touching his black jacket, underneath a white shirt is visible.
Sculpture inspired by David Bowie's 'The Blind Prophet' a character that appears in the music videos for the songs "Blackstar" and "Lazarus", from the album 'Blackstar' 2016. Using many reference images and videos this sculpture has been created.
The Blind Prophet wears a blindfold with buttons over it. It could be related to fear. Or that being blind and only seeing darkness could relate to death. He has white, pointy hair and black clothes. He has been described as being anxious, introverted, and tormented.
Artist - Maria Primolan @mariaprimolansculptor
All Sculptures are made and shipped from Italy.
Dimensions without stand - H 36 x W 19 x D 20.5 (cm)
Weight of sculpture excluding stand - 3kg
Stand - 0.8kg
There is a custom made round black painted wooden pedestal and metal bar included with this sculpture allowing you to display this piece on any flat surface.
If sold we can custom make another so just get in contact with us!
Pre-order for a Deposit of just £50! Contact [email protected]
Secure your Sculpture here -
www.bowiegallery.com/product/maria-primolan-sculpture-deposit
Each Sculpture has a wooden box, bubble wrap/polystyrene and is carefully packed to send Worldwide by DHL Express.
The Sculpture includes a certificate signed by the artist. Some sculptures have a certificate signed from Italian Ministry of Cultural Heritage and Export Office.
Customs charges may apply depending on your countries import regulations.
Shipping Costs-
Italy- £30
Europe- £90
United Kingdom -£105
United States - £133
Rest Of World- £165
If you have any questions about possible customs charges feel free to email - [email protected]
LIMITED OFFER - Receive £10 Back!
Since leaving the EU all UK orders are subject to Duty charges, if these are applied to your Sculpture send me an email and I will pay £10 of your fee.
DM @davidbowiereal on Instagram or use the Contact page for more information!