E-Gift Card Voucher - BowieGallery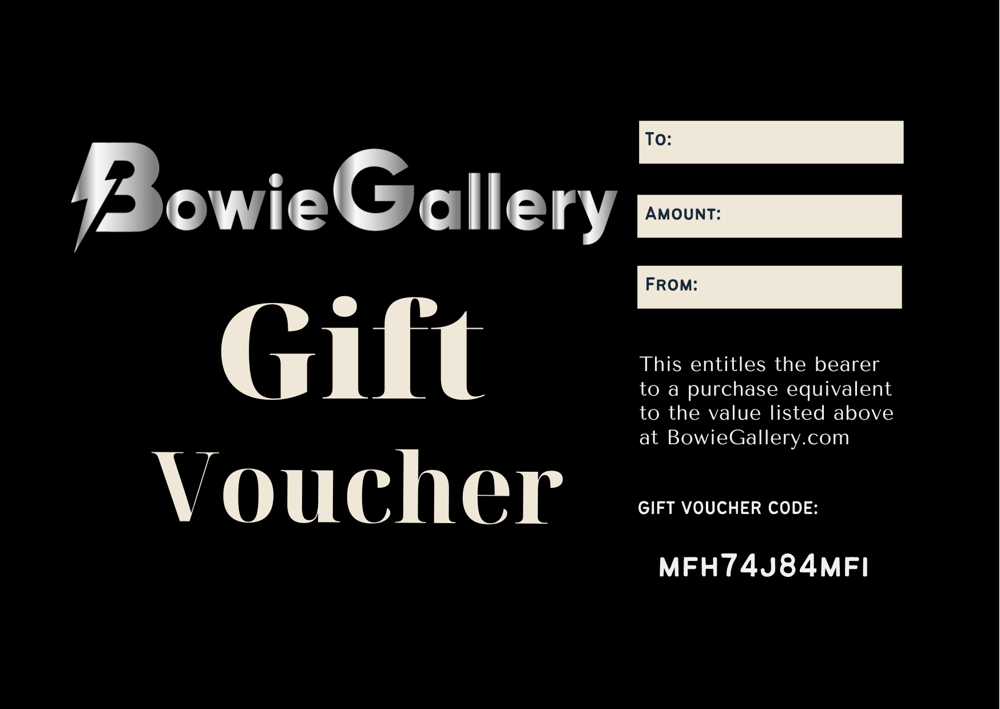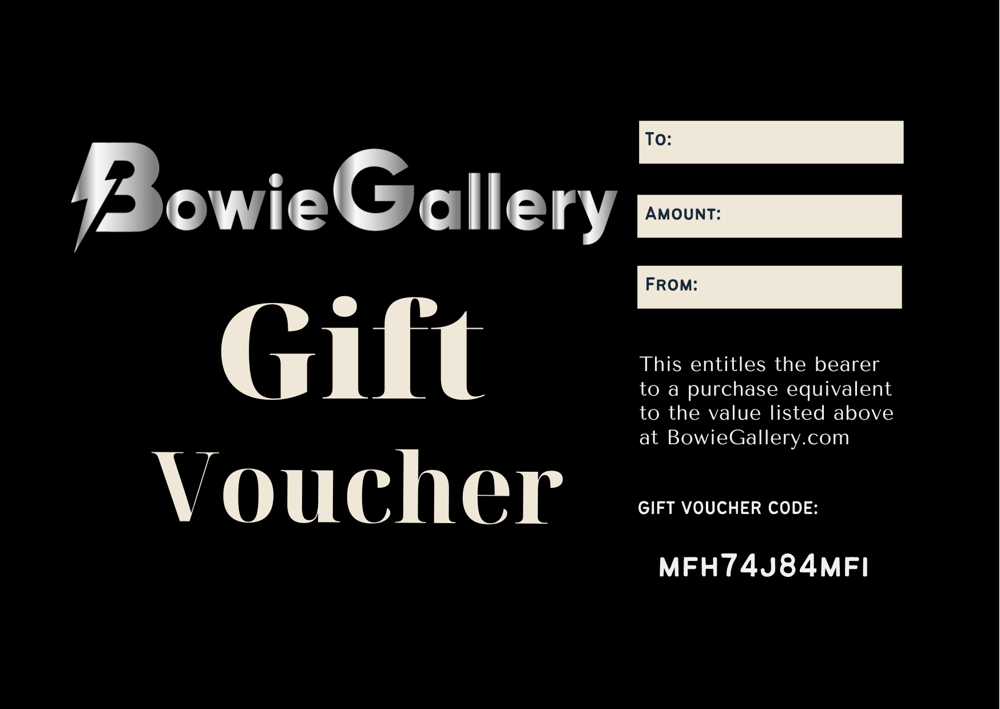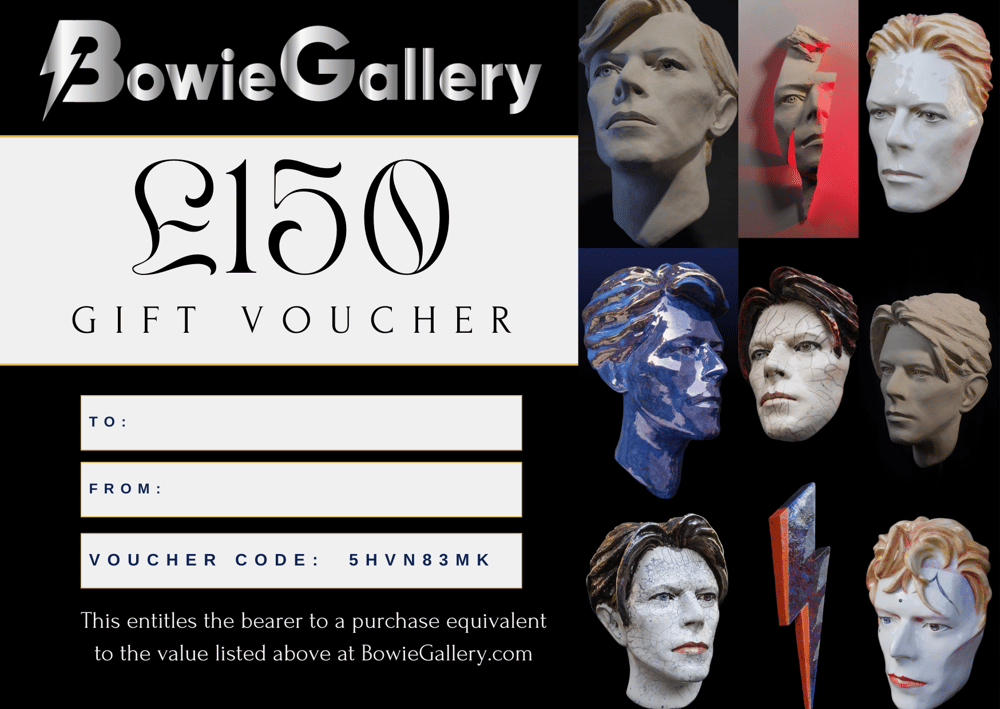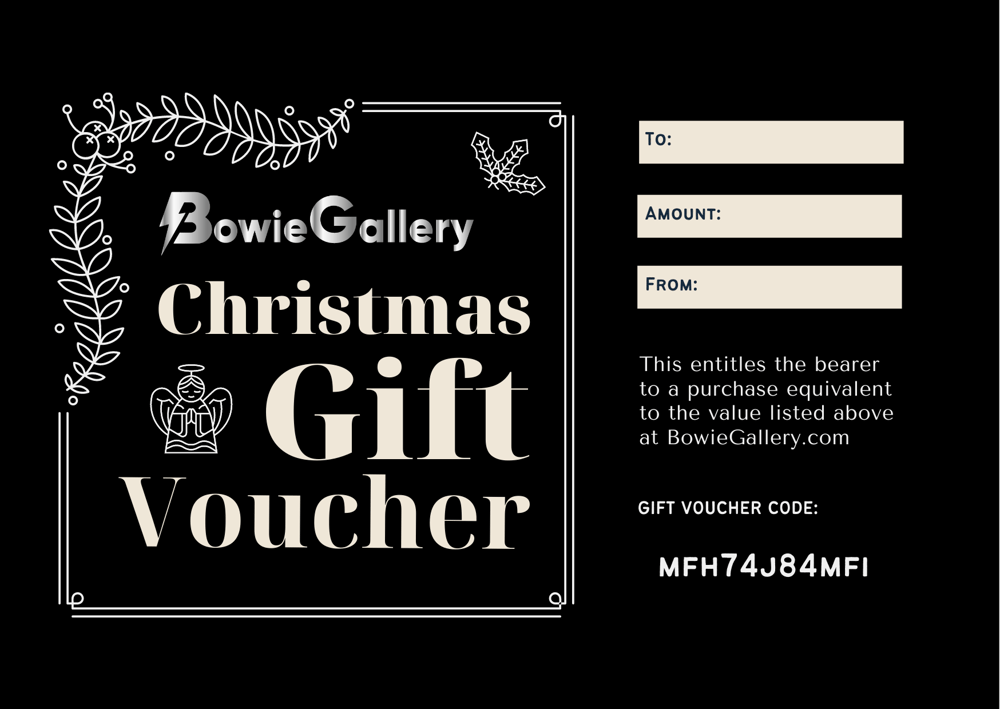 A great last minute option if you are unsure what to buy... whether you're unsure about that necklace or can't quite decide which Sculpture would look best give your friend or loved one the option to decide with an E-Gift Card.
Values Available £10 - £500
Balance can be used on any Products listed on BowieGallery.com
In the order notes please add -
To-
From-
And if you want it sent directly to the recipient include their email!
Also if you want to schedule a date for the card to be sent we can also accommodate!