Gold Resin 'The Blind Prophet' Metallic Effect - David Bowie Sculpture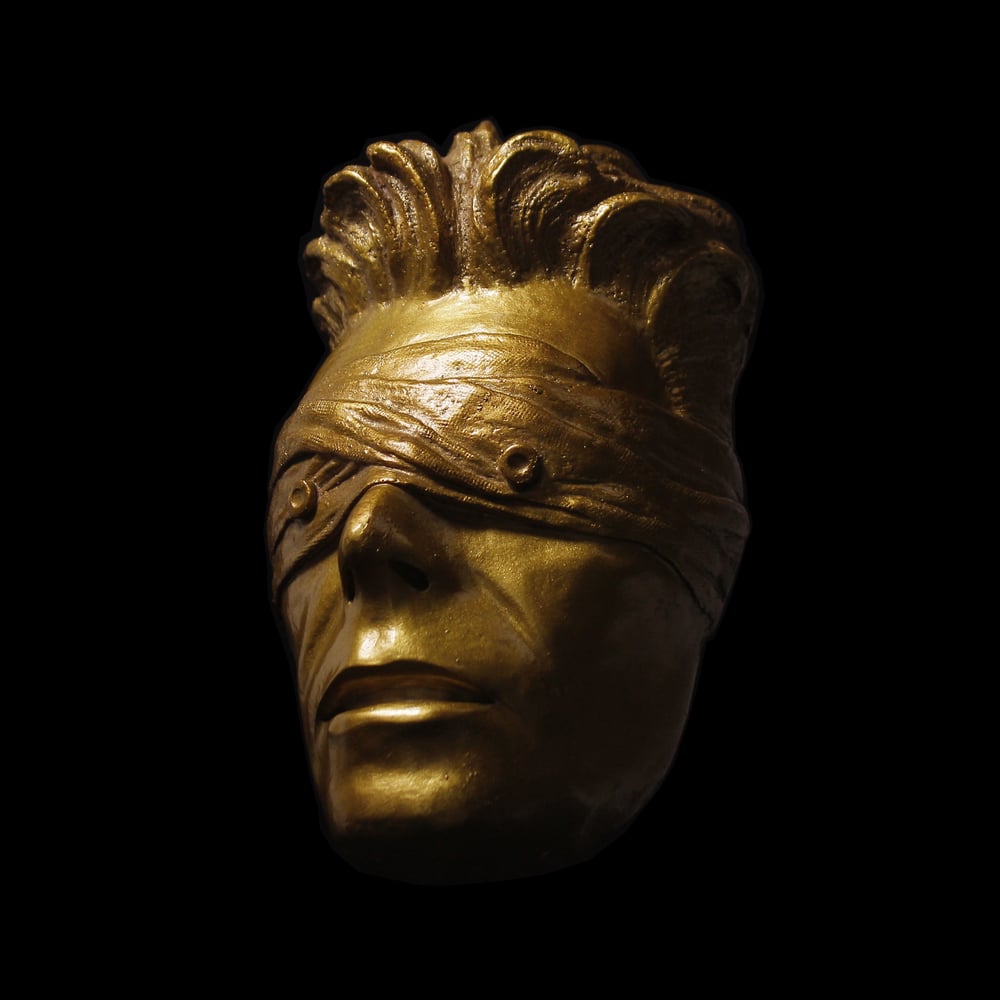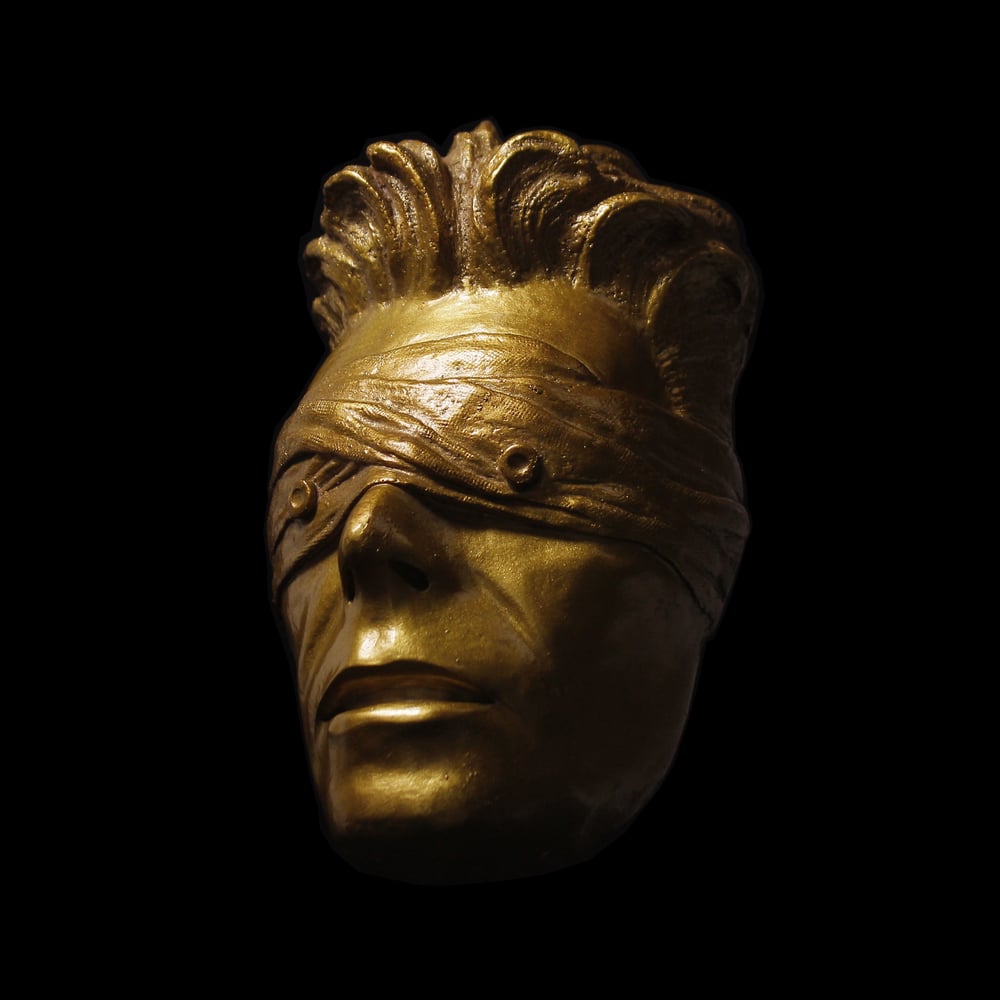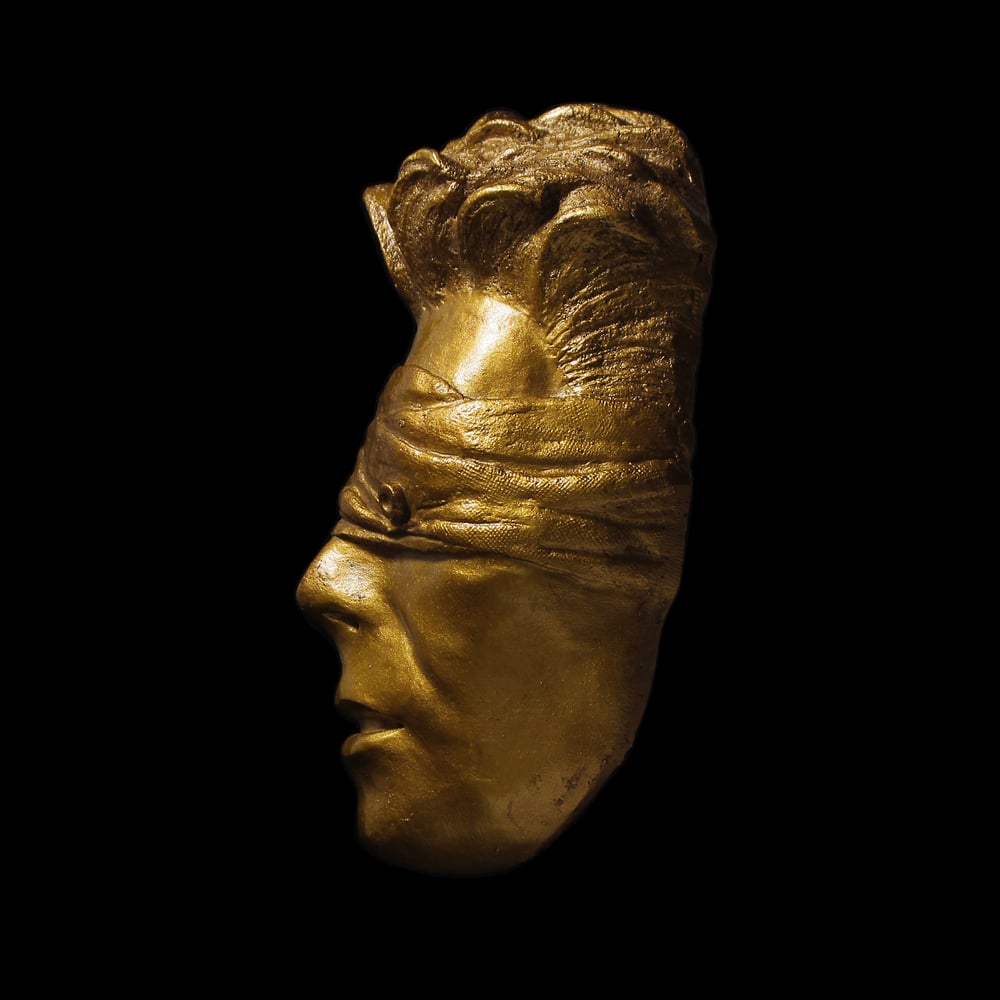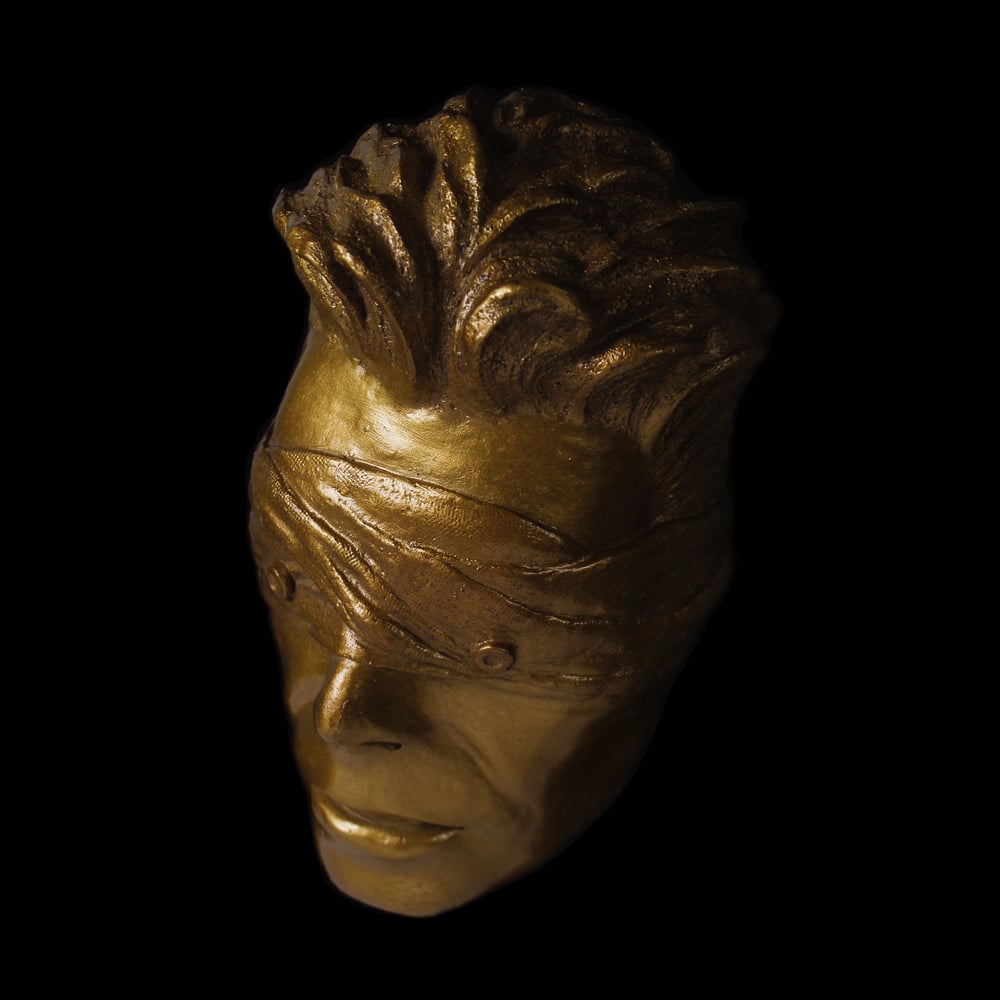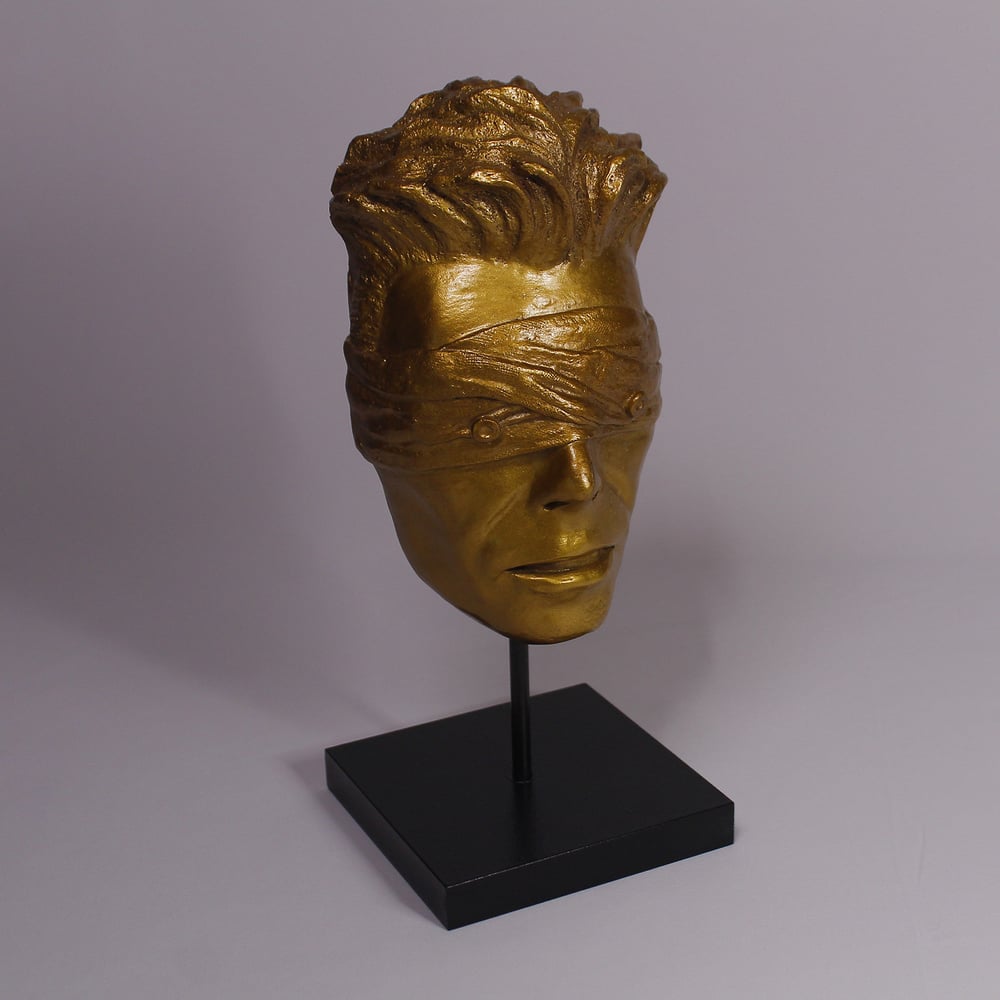 A new spin on this sculpture, also making it affordable to those who have always wanted to own a sculpture by Maria Primolan.
This popular mask sculpture is inspired by David Bowie and it comes with a stand so it is ready to display, a perfect additon to the collection of any Bowie fan.
Artist - Maria Primolan @mariaprimolansculptor
These are copies of the original white clay version of 'The Blind Prophet' sculpture, we have been able to experiment with different colours and finishes on the resin material to achieve a unique final product which is hard to get using clay.
This listing is for the Metallic Gold Finish (pictured)
4 Colours Options Available in Hand Painted Resin.
Gold - Antique or Metallic Finish
Silver - Antique or Metallic Finish
Now Also Available in White!
Each piece is slightly different, when the resin is poured into the mold they all form different marks on the surface and the weight of each piece differs slightly. As each is finished by hand the paint work on each also differs so your sculpture will be different to the next one made.
Maria's signature is engraved on the back of each sculpture, we also include a certificate with each piece sold.
Sculpture inspired by David Bowie's 'The Blind Prophet' a character that appears in the music videos for the songs "Blackstar" and "Lazarus", from the album 'Blackstar' 2016.
This is one of David Bowie's final characters.
The Blind Prophet wears a blindfold with buttons over it. It could be related to fear. Or that being blind and only seeing darkness could relate to death. He has white, pointy hair and black clothes. He has been described as being anxious, introverted, and tormented.
Dimensions of Resin Mask Sculpture - 21.5 x 13 x 9 cm
Average Weight of Sculpture - 900-950 grams
Height of Stand - 29cm
Weight - 375grams
If you would like to have your mask Framed like our Resin Flash this can be done for an additional £25 email [email protected] for details.
Each sculpture is packed in a double walled cardboard box with bubble wrap/polystyrene and is carefully packed to send Worldwide by courier.
Shipping Worldwide from the United Kingdom. Frames are made to order so allow us 5 days to complete this with our frame maker.
Shipping Costs-
United Kingdom - £8
Europe- £25-£45
United States- £45
Rest Of World- £60
Customs charges may apply depending on your countries import regulations.
If you have any questions about possible customs charges feel free to email - [email protected]
DM @davidbowiereal on Instagram or use the 'Contact' page for more information!