David Bowie 'Low' - Art Print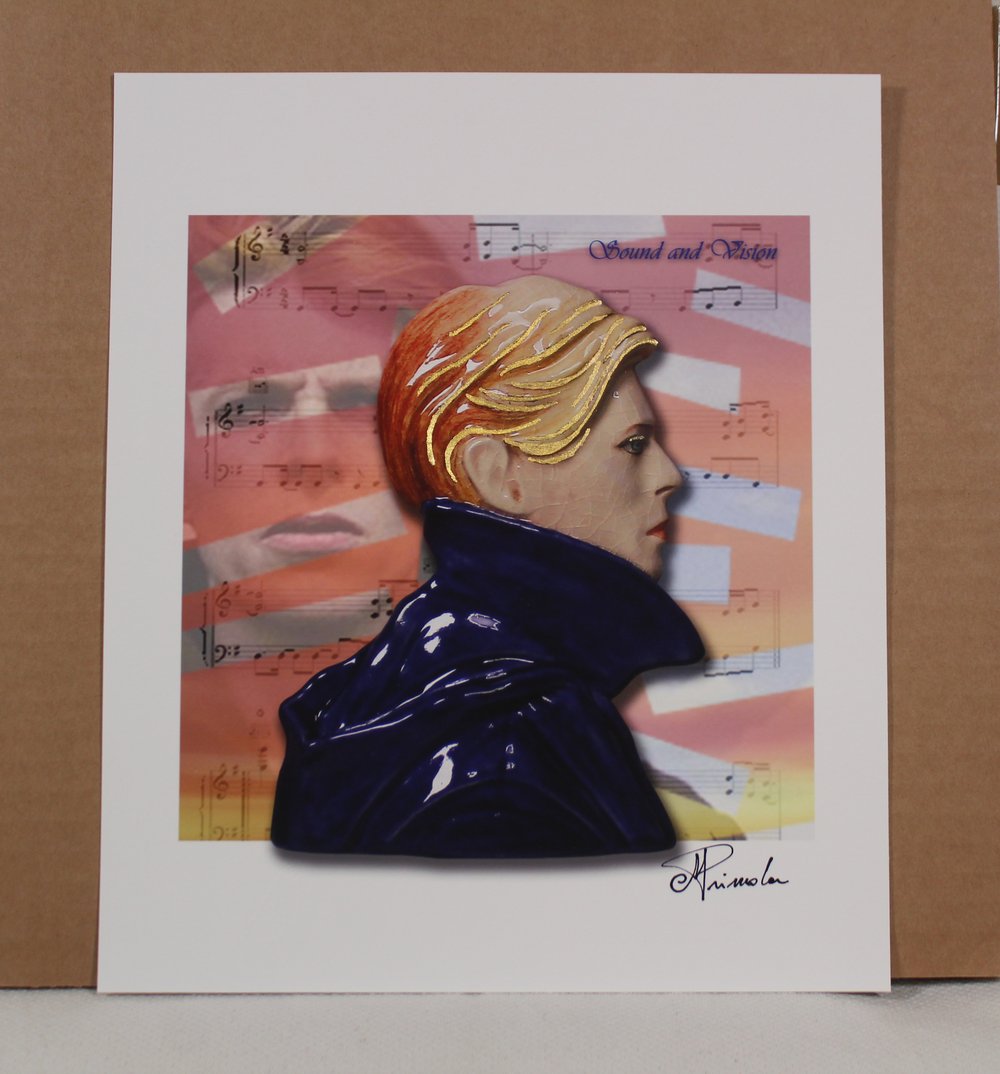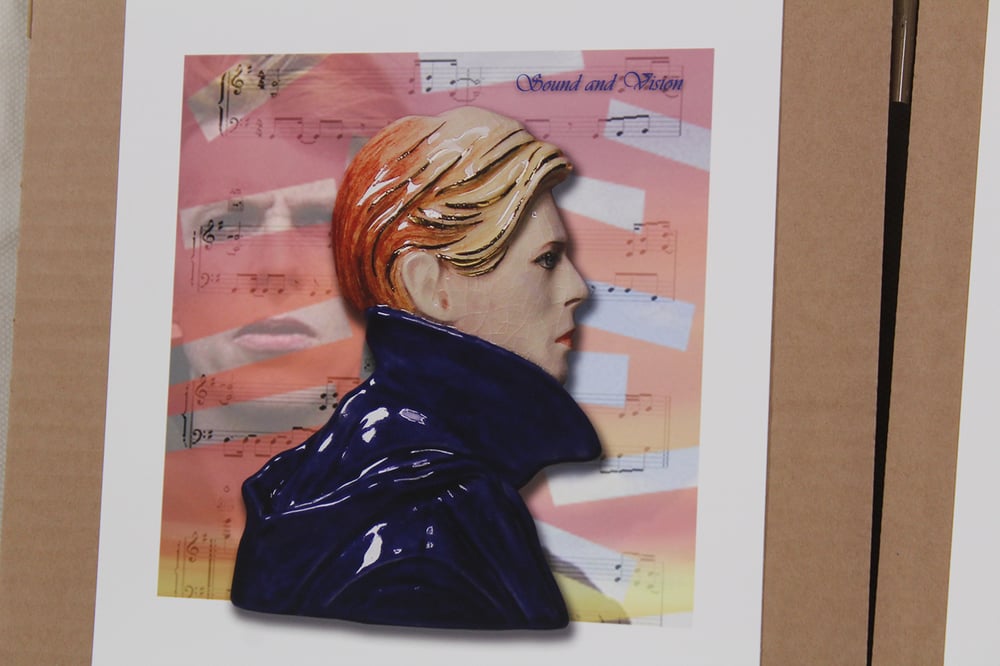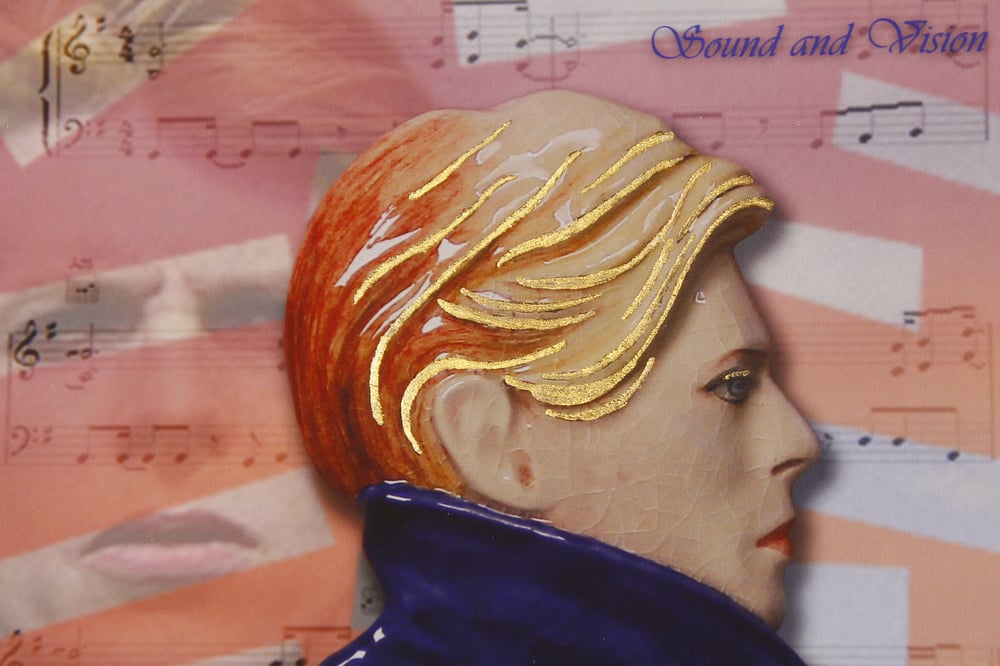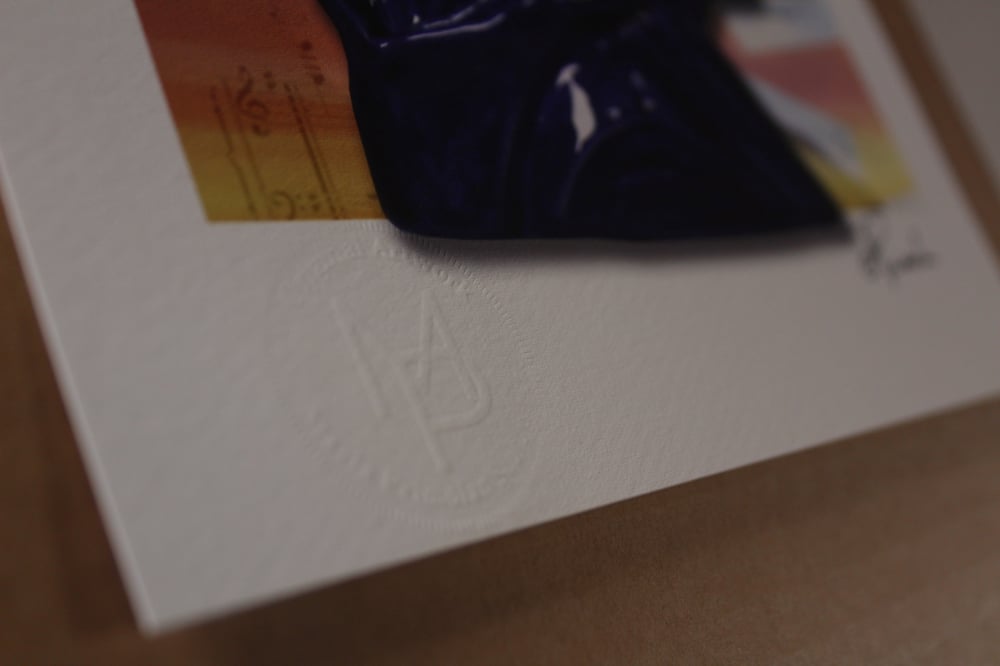 - Hand Finished with Real Gold Leaf
- High Quality giclée print
- Authentication Certificate
- Signed by hand
- Official Maria Primolan Embossed Stamp
- Worldwide Shipping
This is a new experimental print created by for Maria Primolan capturing the side profile of David Bowie, inspired by the David Bowie 'Low' album cover and 'The Man Who Fell To Earth' Bowie character Thomas Jerome Newton.
The background has a 'Sound and Vision' music sheet interlocked with an image from the movie TMWFTE, this collage with orange/pink colours to creates a sunset effect. Each print is finished by hand with Real Gold Leaf, signed and stamped by Maria.
This is part of a series of prints depicting Freddie Mercury, David Bowie and Prince. These can be bought as part of a set if you want to own all pieces, the prints are based on the original framed sculptures created by Maria which are also available.
Easy to Frame and display.
Printed on Demand - Please allow 10 Days for your print to be hand finished and shipped worldwide.
Sizes -
25cm x 25cm - £38
40cm x 40cm - £65
Shipping Costs-
Italy- £5
Europe- £8
United Kingdom - £8
United States - £12
Rest Of World- £12
If you have any questions about possible customs charges feel free to email - [email protected]
Since leaving the EU all UK orders shipping from Italy are subject to Duty charges.