'Last Orders' by Leigh Banks (Limited Edition Prints)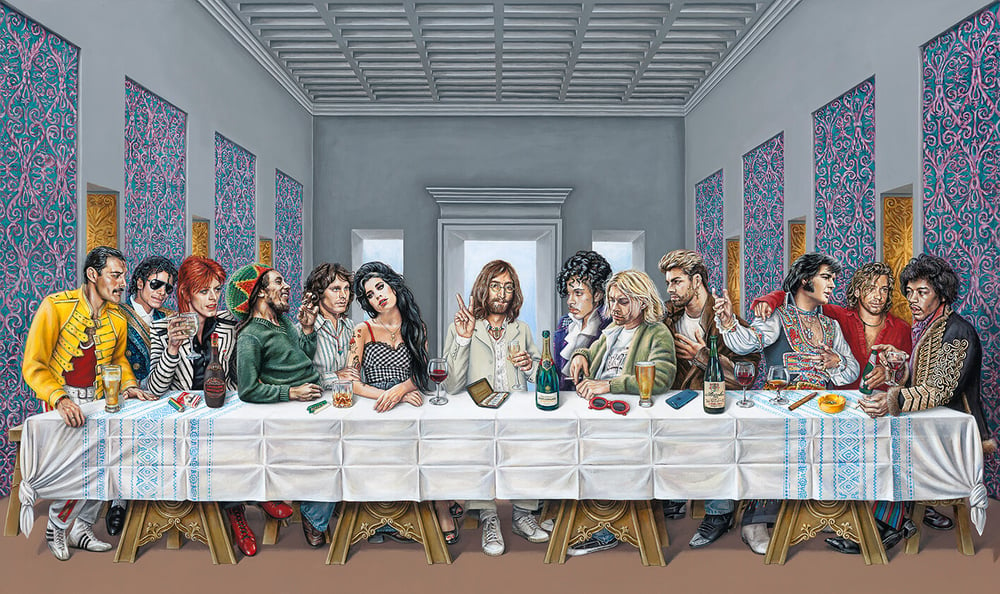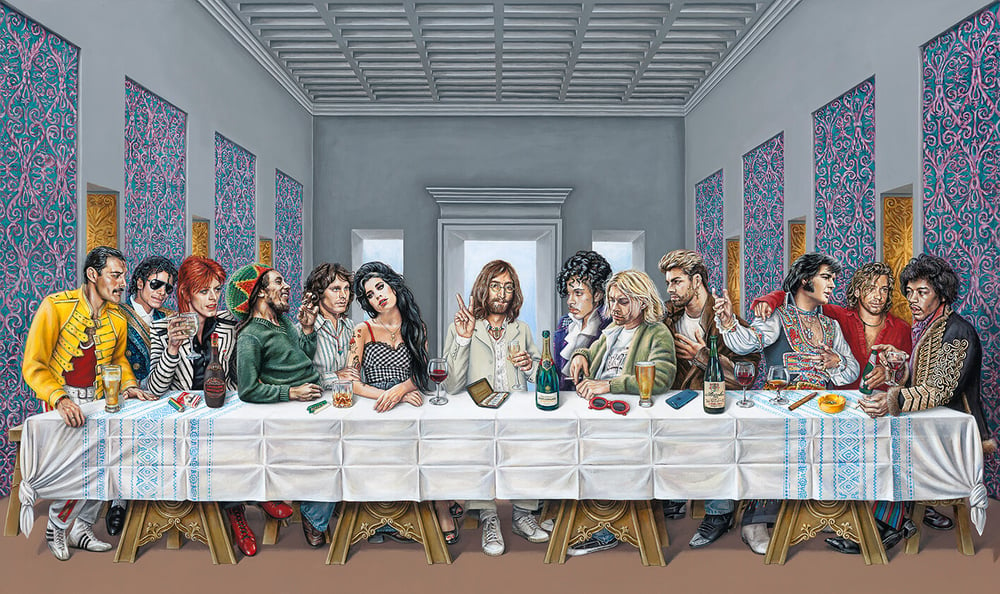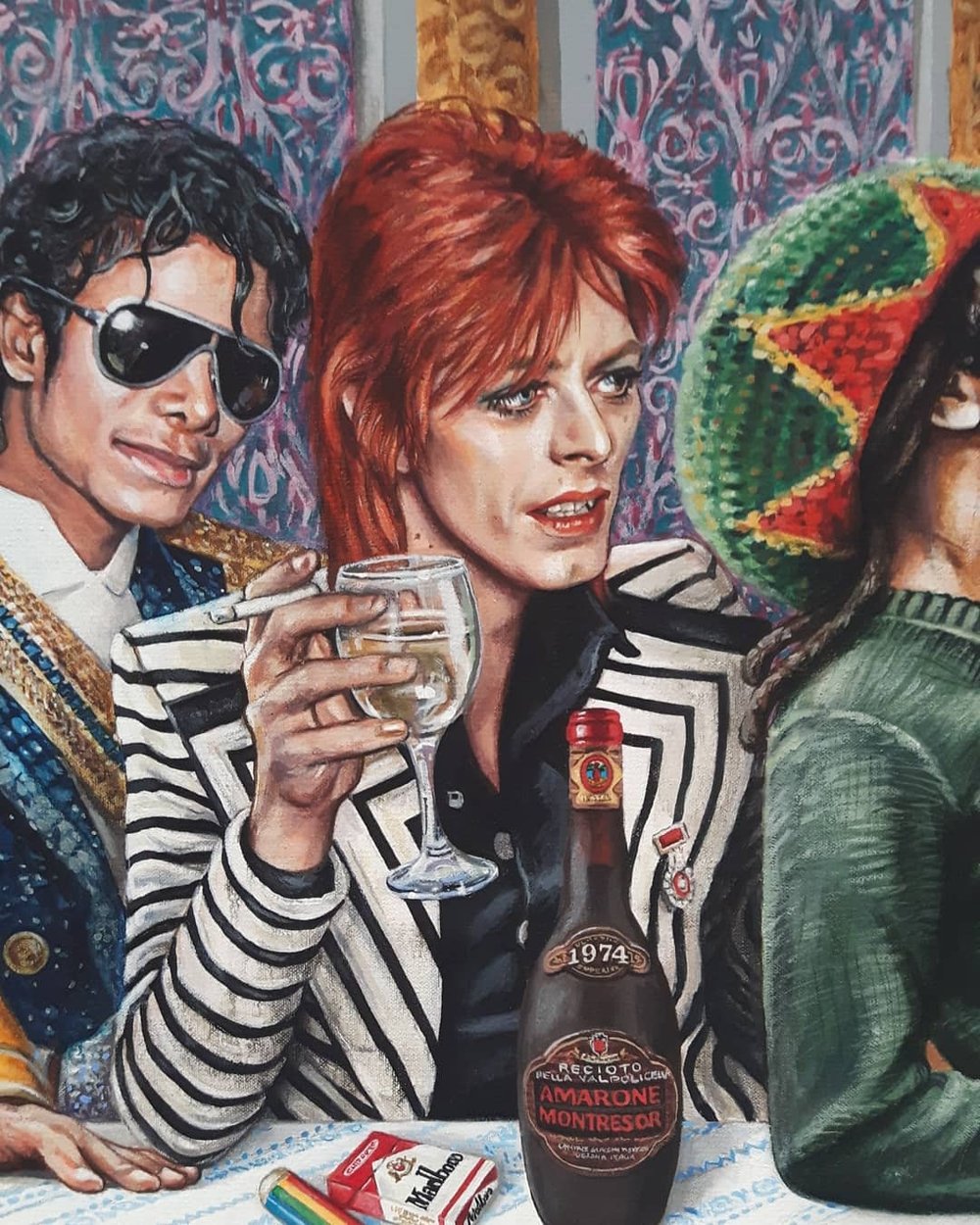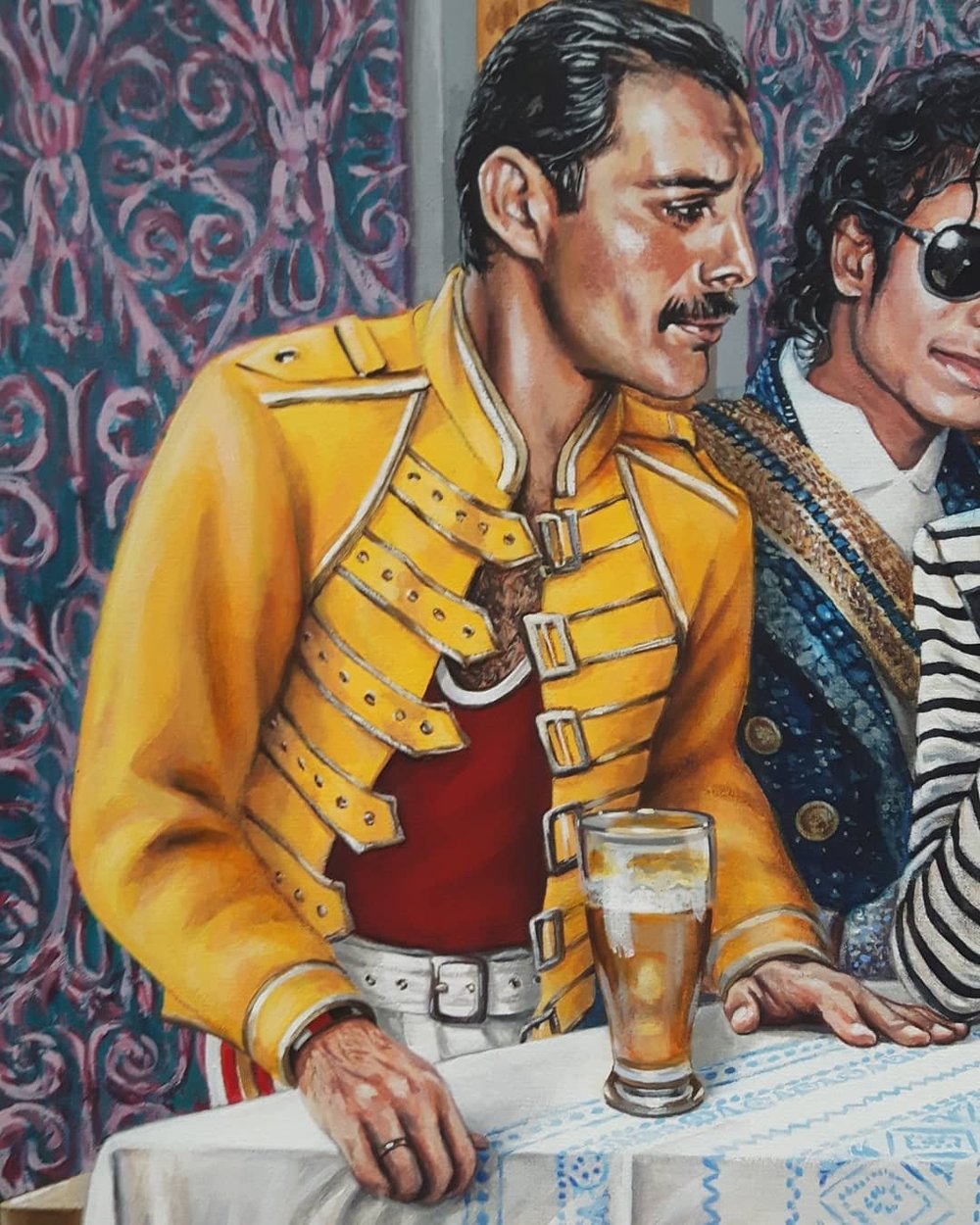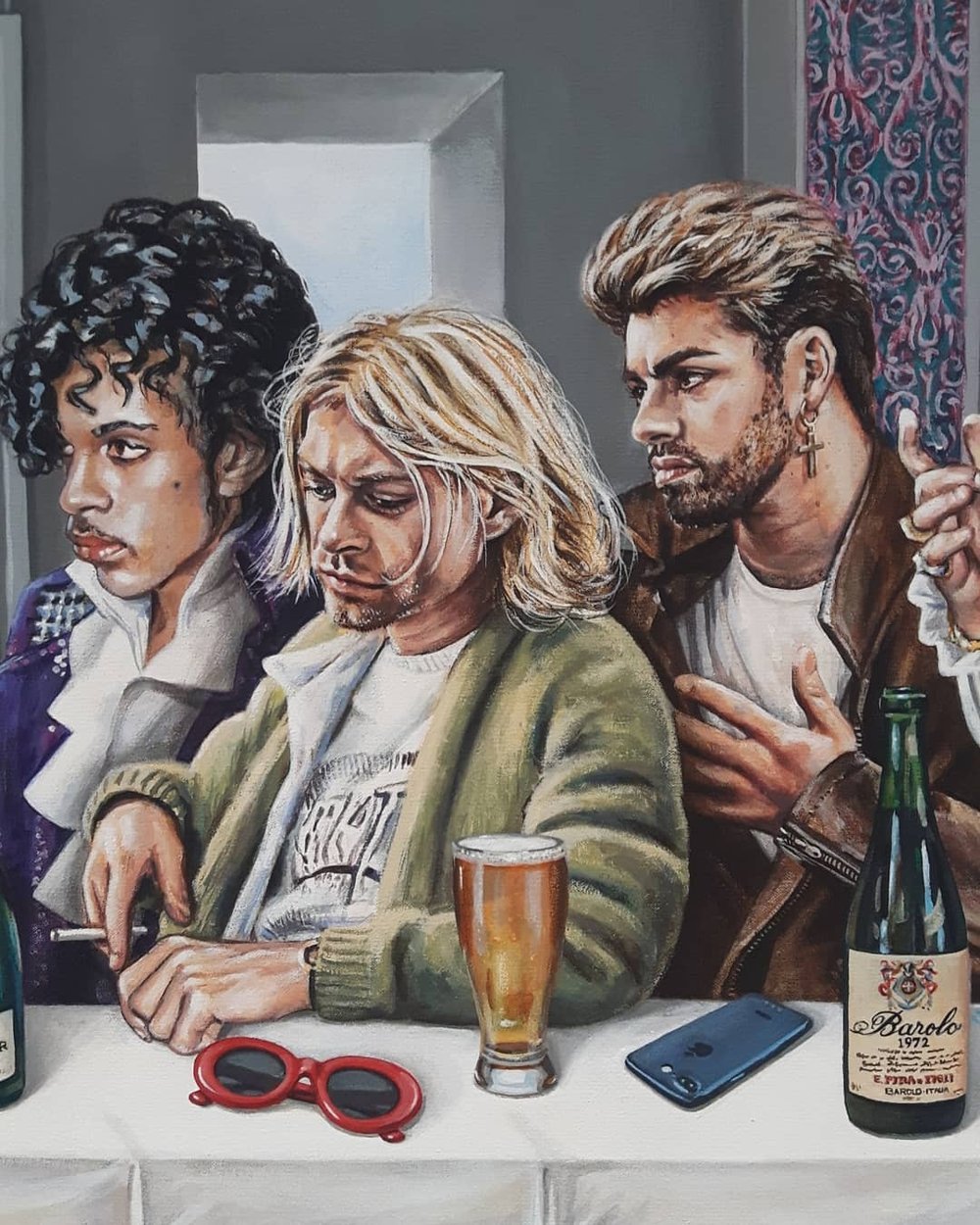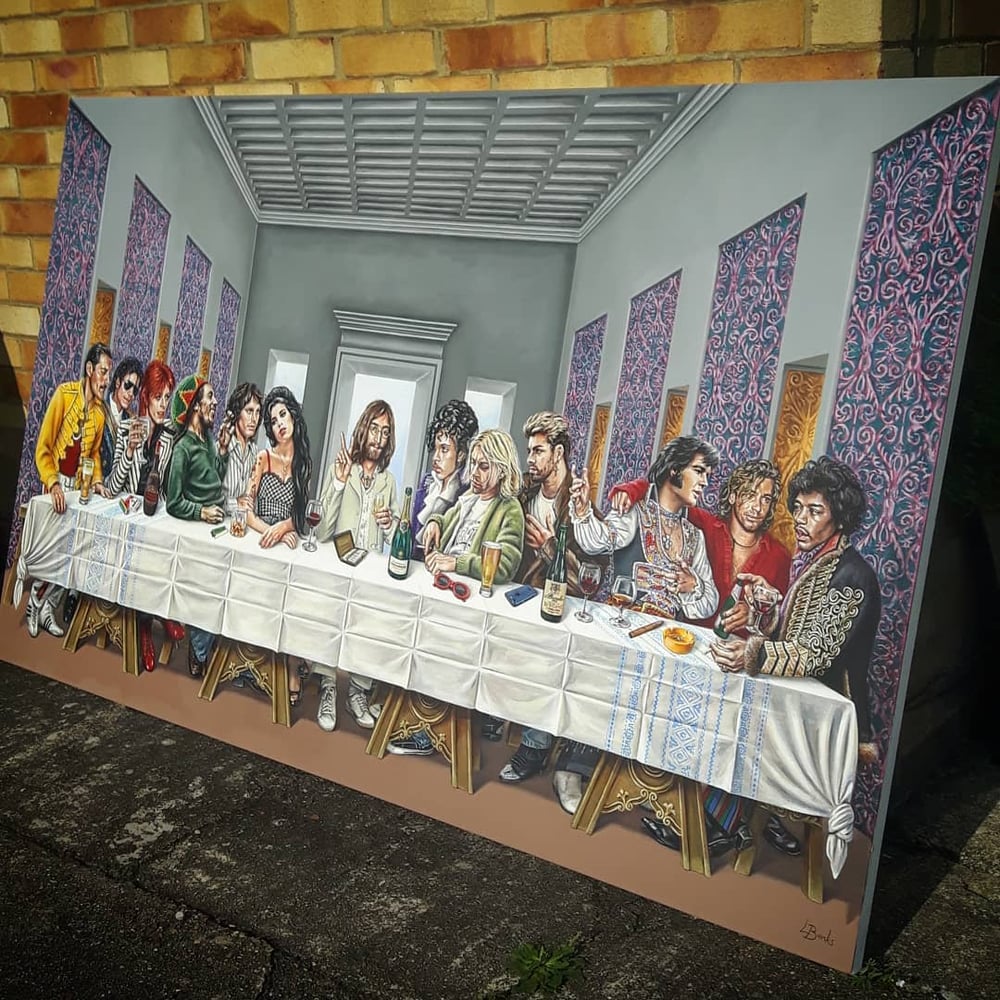 Artist - Leigh Banks @banksleigh
"13 portraits, architectural background, still life foreground - 15 paintings in one. Pushed myself above and beyond sparing no detail, working for as long as it took (over half a year) to create this unique artwork to the best of my abilities making it as perfect as possible."
Limited Edition Prints are now available!
SIZES:
S 50cmW x 30cmH Edition of 250 £300
M 100cmW x 60cmH Edition of 200 £1000
L 150cmW x 90cmH Edition of 75 £2200
XL 200cmW x 120cmH Edition of 10 to 25 available on request.
Maximum total number of prints will be limited to 550.
(Prices will increase as quantities become more limited)
▪ Colours are verified as true to the original.
▪ The fine art giclée prints are on Hahnemuhle Photo Rag 308gsm paper with a 2inch white border.
▪ They are signed and numbered by the artist and a certificate of authenticity is provided.
FREE SHIPPING WORLDWIDE! Fully Tracked and Insured!
Shipping times are currently somewhat unpredictable due to pandemic circumstances.
*If you need your Print to arrive for a certain date just add that information into the order notes and we will email you to give options to upgrade your shipping.
FRAMING
Framing is not included. I do not send prints framed because the shipping would be much more expensive and there is the risk of the glass breaking and damaging the print. Support your local framer and ask for acid-free mount board and (if you have the budget) UV art glass to protect the longevity of your print. You may want to consider plexiglass for the M and L sizes because it is less heavy than glass and less breakable. Alternatively, if you want to save money by ordering a ready-made frame, go for one measuring 70x50cm (20x28inches) for the S size or there are bespoke online framing services like frames.co.uk for example.
Perfect Present for any Music Lover!
This Item is Shipped from the United Kingdom, due to new Brexit rules you may have additional customs fees to pay if you order from the EU, we are not liable for covering these import charges.