Aladdin Sane by Norris Yim - Limited Edition Print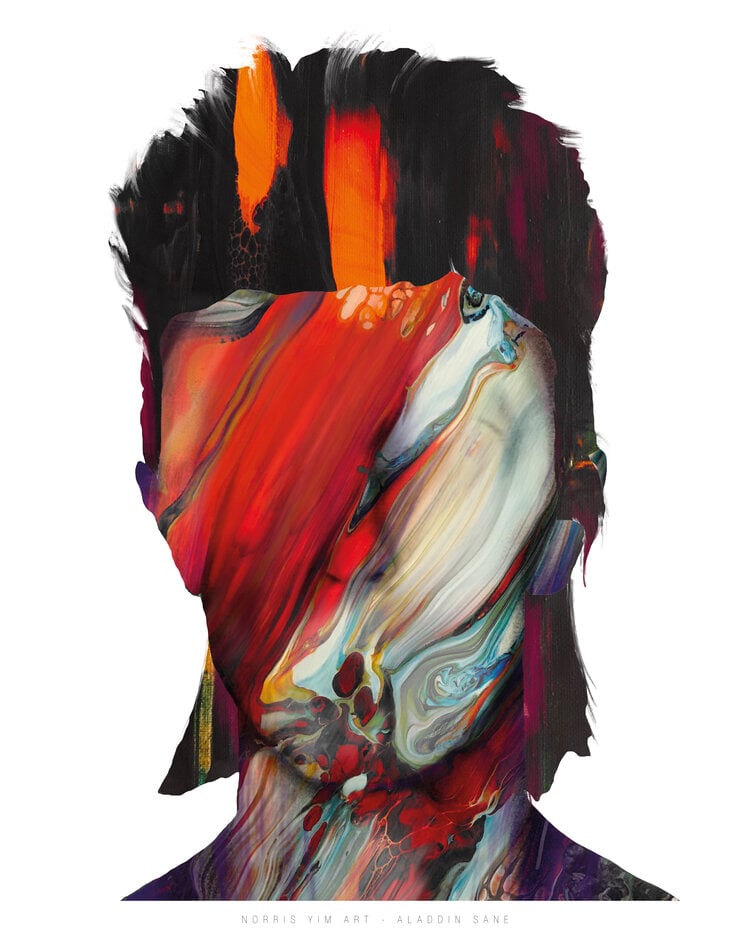 A Tribute to the Music Legend - David Bowie who leading figure in the music industry and is regarded as one of the most influential musicians of the 20th century.
Using the personal Fluidity Acrylic texture with digital detail mixing to enhance the Characteristic of the Aladdin Sane.
Limited edition with 315gsm Museum Quality Fine Art Giclee Print
- Signed & numbered 1 of 50
- Certificate of Authenticity
- UltraChrome HDX Pigment Ink
- 16x12 inches | 40x30cm / 20x16inches | 50x40cm
- Ships within 2-3 weeks
- In Production within 5 business days
- Shipping in a tube
All copyrights are retained by the artist Norris Yim
No reproduction is permitted without the express permission of the artist.
FREE WORLDWIDE DELIVERY!
Contact us if you have any questions, either on @davidbowiereal or our Contact page here!