The Bowie Box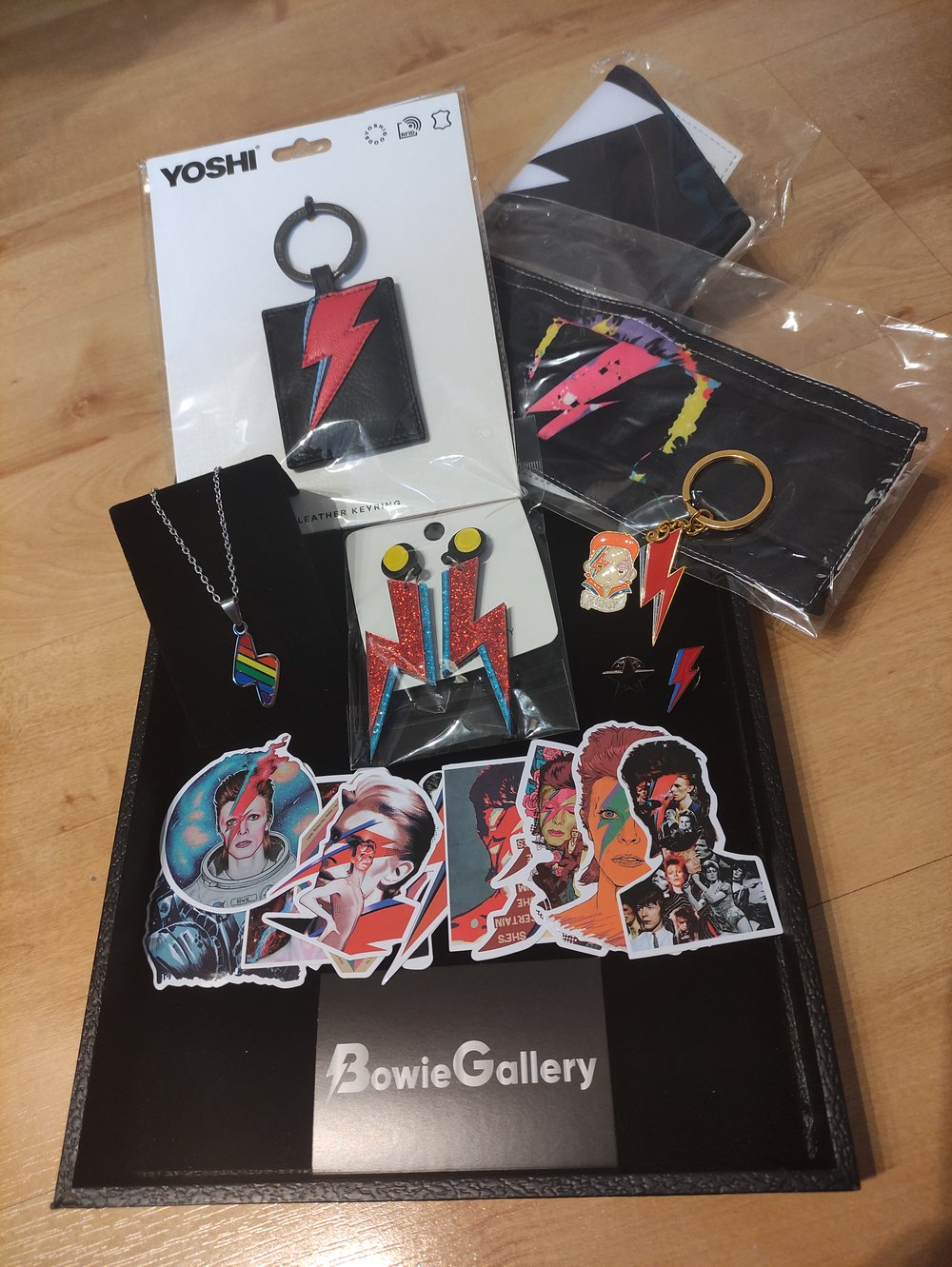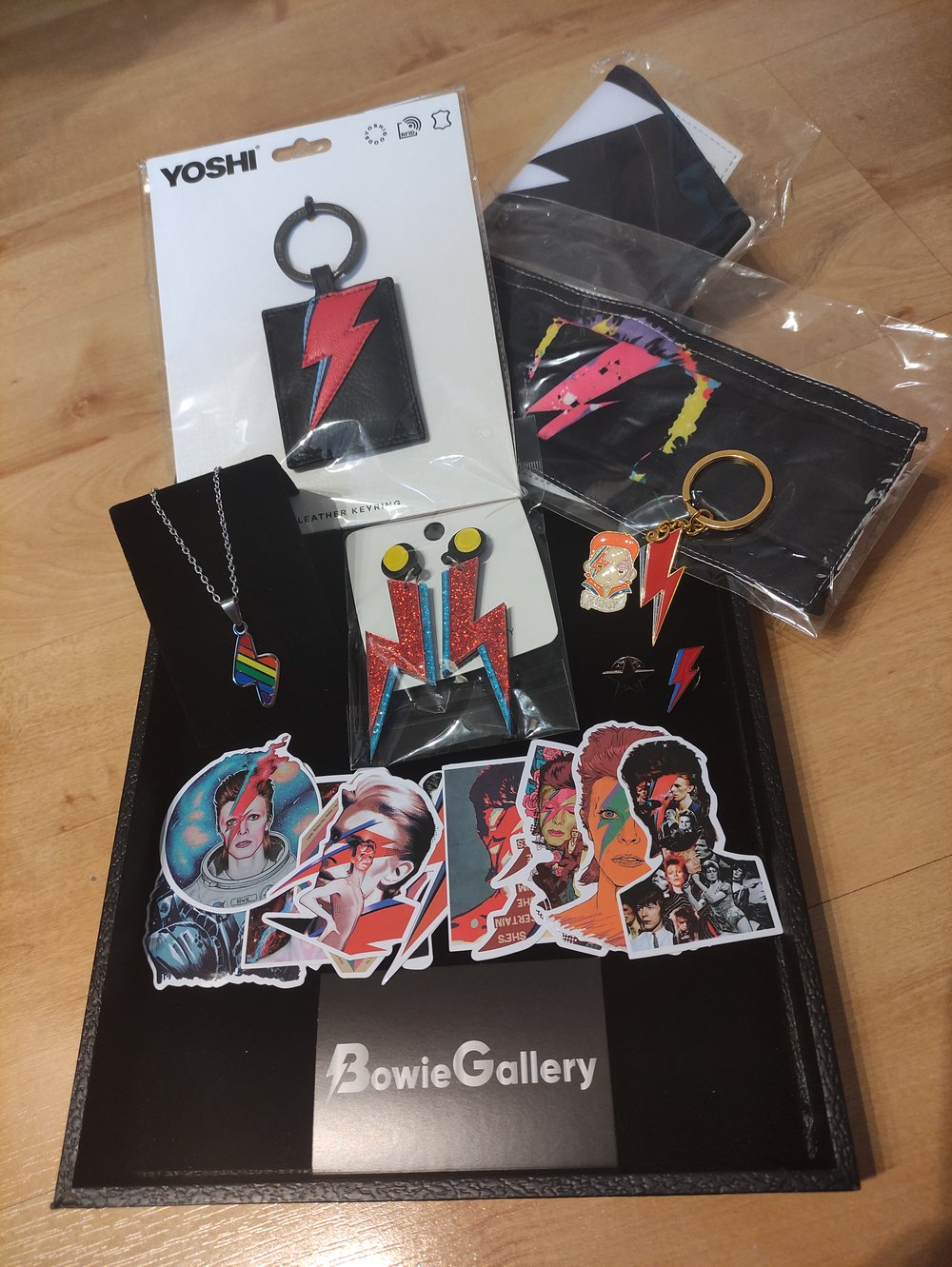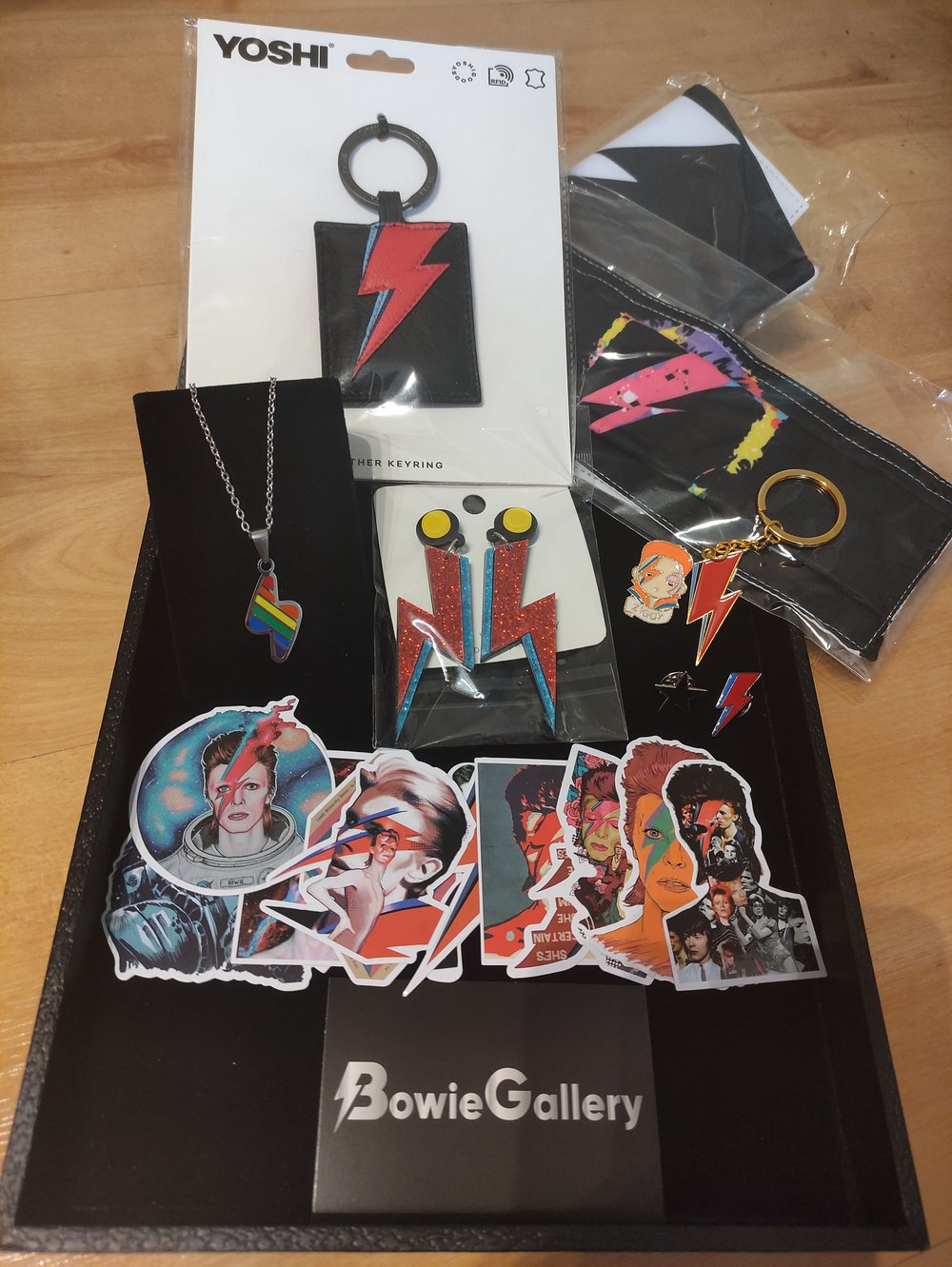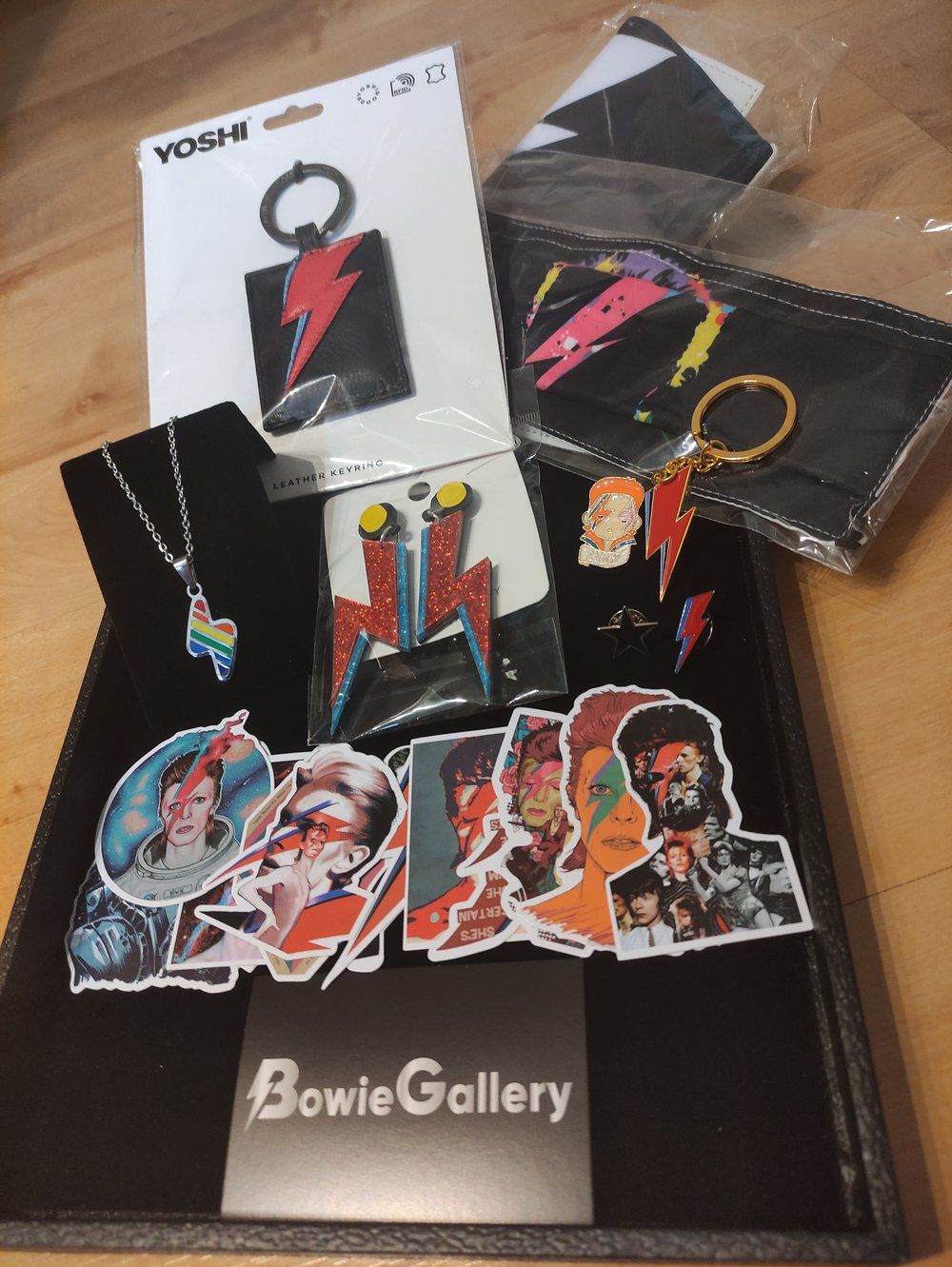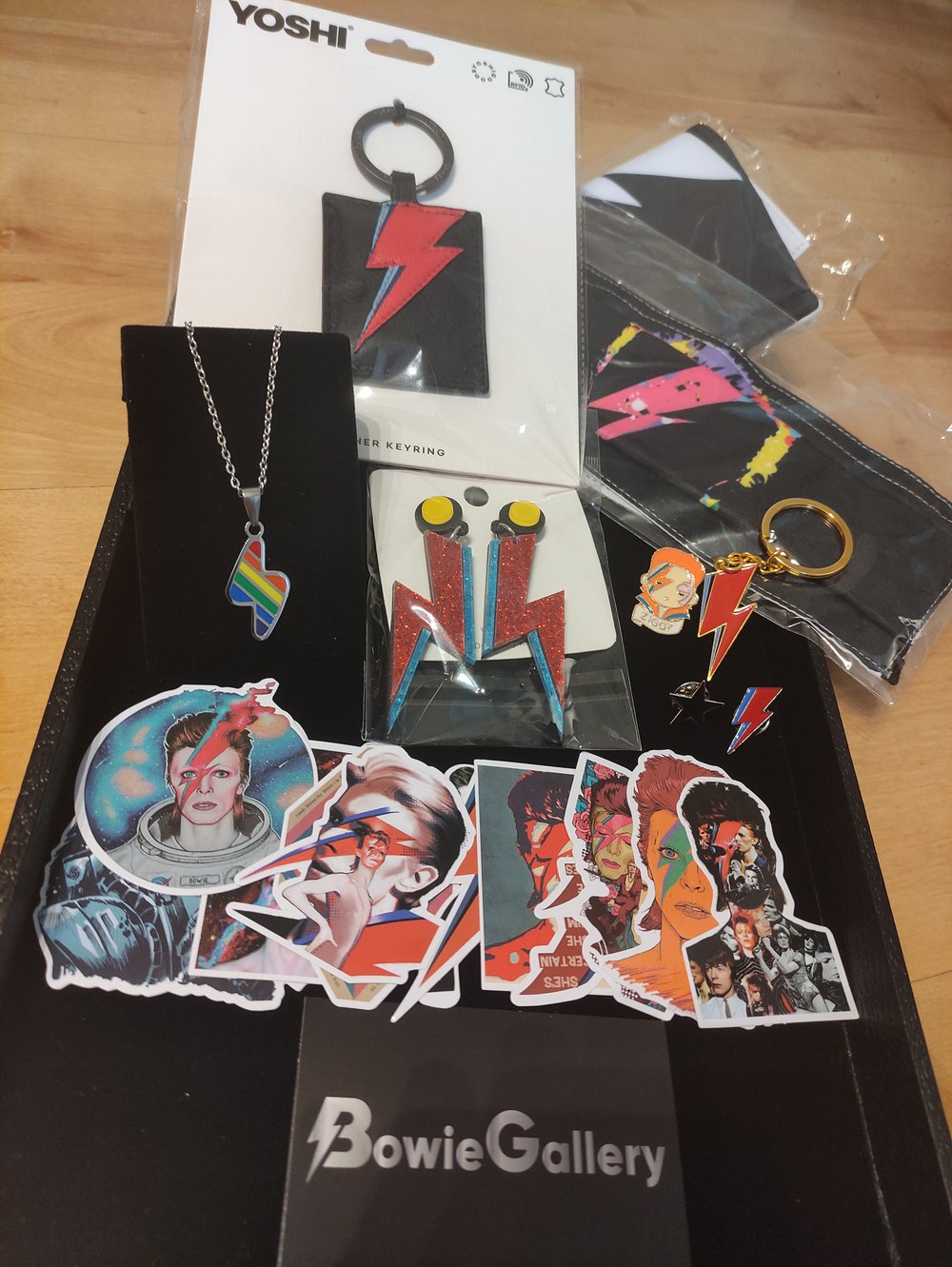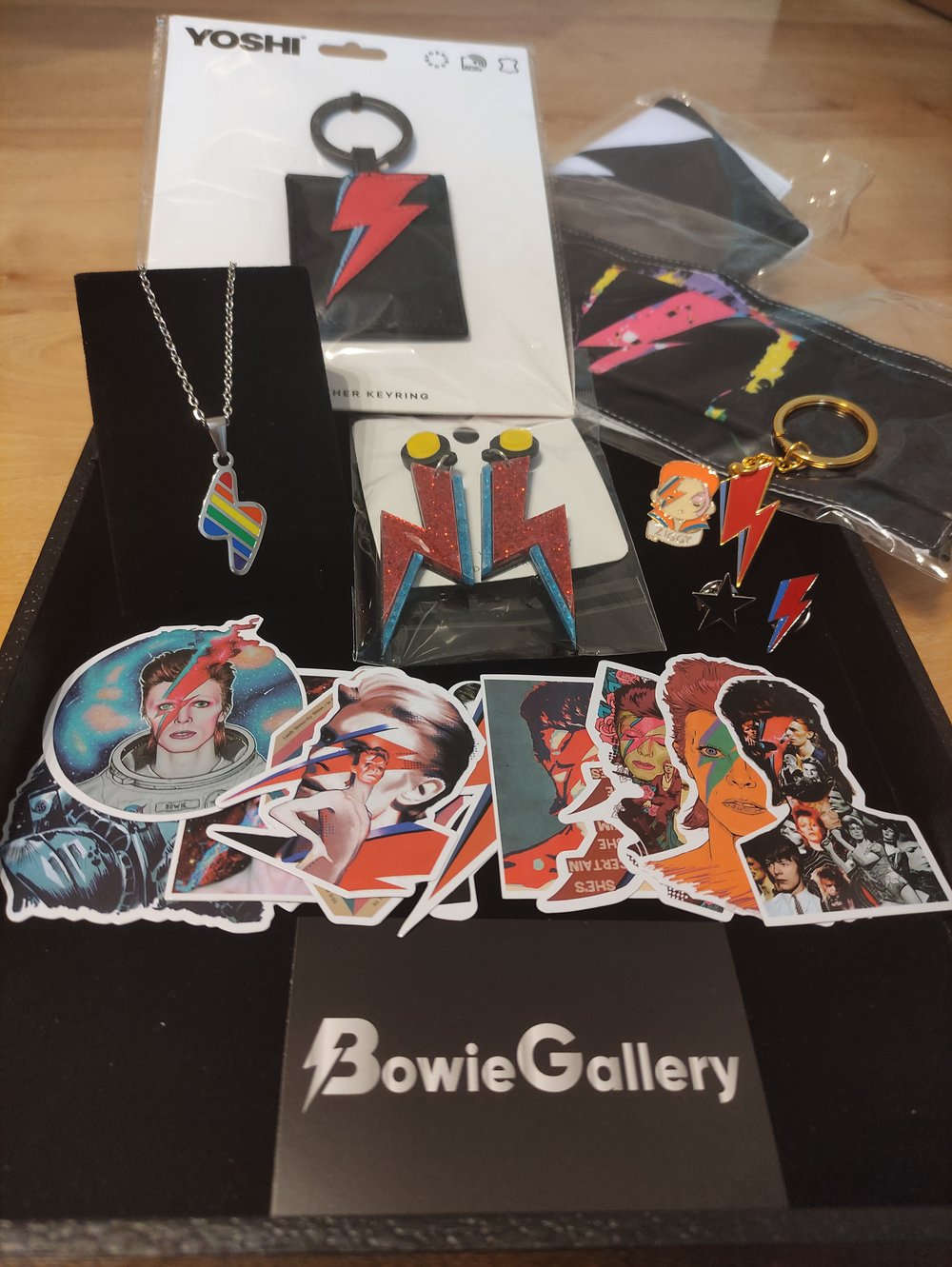 Lightning Bolt black leather Keyring- £7.50
Rainbow Lightning Bolt Silver Necklace- £8.95
Aladdin Sane Lightning Bolt Earrings- £6.00
Lightning Bolt Bracelet- £2.95
Blackstar Stud Earrings- £3.95
Face Mask- £5.00
Sticker Pack- £3.00
Lightning Bolt Badge and Keyring- £5.00
Ziggy Badge- £3.00
Blackstar Badge- £2.00
£29.95 (RRP £47.35)
Lightning Bolt Face Masks are Low in Stock! Once gone it will be replaced by our popular Colourful Aladdin Sane inspired Face Mask!
Worldwide Shipping Available!
UK Shipping 1-2 Working days
Europe 5-7 working days
Rest of World 10-14 working days
This Item is Shipped from the United Kingdom, due to new Brexit rules you may have additional customs fees to pay if you order from the EU, we are not liable for covering these import charges.